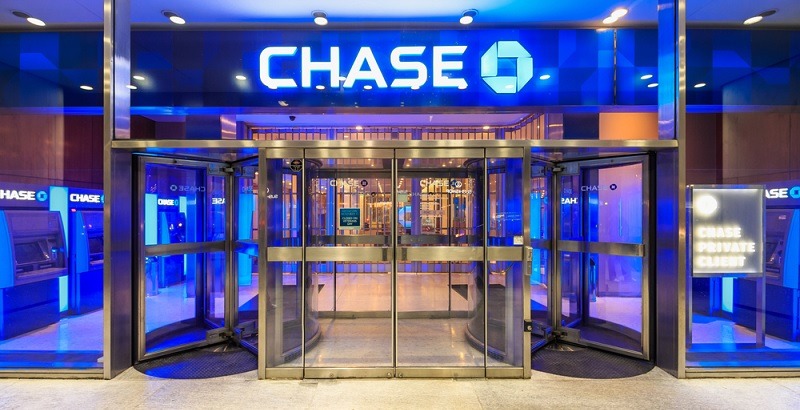 Chase is one of the biggest banks in the Unites States, they offer everything from business checking, consumer checking, and savings accounts, as well as a popular range of credit cards.
Read our guide to learn how to access and use your Chase Bank account and ways to take full advantage of its online and mobile banking services.
---
How to Log In from a Computer
On the top right page of Chase homepage, you'll see the place to sign into your account. All you have to do is type in your username and password into the slots.
You also have the option to click the "Remember Me" box, but keep in mind that when you're using a shared computer or public WiFi, you might want to opt on that since there's a security risk.
---
How to Log In from a Mobile Phone or Tablet
The Chase mobile app is available for both iOS and Android platforms, you cam download the via the Apple app store and Google Play. Please note that you'll need to use your laptop or tablet to create your Chase login information before using the app.
Once logged in, go ahead and tap on "Request an Identification Code" and choose whether or not you'd like to receive it via email, text, or phone call. Then enter the code and your password to complete the process.
The Chase mobile app has many features like depositing checks, transfer money, and make payments. Not only that, you can use the branch locator if you ever need to visit or find a brick-and-mortar branch.
---
How To Retrieve a Chase Login Information
If you lose your Chase login information, the "Forgot username/password" link can be found under the "Sign in" button on the Chase homepage.
You'll need to provide your Social Security number or tax ID number for identification as well as your account type. Chase will assist you on finding your username or resetting your password, so you can use your account as soon as needed.
---
How to Find your Chase Account Statements
Chase makes it easy for their customers to find their statements at any time. You can see up to seven years of your statements.
Once you log in on your mobile phone or tablet, you can click on "See Statements" in the summary section. If you're on the desktop, after you log in, select the menu button to reveal further options and select "Statements & documents" from that list.
---
How to Contact Chase with Account Problems
You can contact Chase for customer service and reach them between 7 a.m. to midnight ET:
1-877-242-7372 if you're in the U.S.
1-713-262-3300 if you're outside the U.S.
If you're in the military, try these numbers:
1-877-469-0110 if you're in the U.S.
1-318-340-3308 if you're overseas
If you prefer a more in-person approach, you can schedule a meeting with a Chase banker online. Then you get to meet that banker in person on the scheduled time and date to talk about what you've scheduled them for. These appointments are available to those with and without Chase bank accounts.
---
Chase Bank Promotions
Chase Business Checking AccountChase Premier Plus CheckingSMChase Total Checking®Chase Private ClientChase SapphireSM CheckingChase College CheckingSMChase SavingsSMChase Total Checking® + Chase SavingsSM
---
---
Bottom Line
Online banking can be beneficial for you because instead of having to visit a physical branch to conduct business, or mail out checks using the postal service, you can do it all on your computer or other devices.
In addition, check out the latest Chase Bank Promotions! Furthermore, if you're interested on banking with Chase read our Chase bank review and see if their services if what you're looking for.
Not your bank? If you're banking with another institution, you can check out our bank guide master list to help you with your banking questions or browse through our archives.