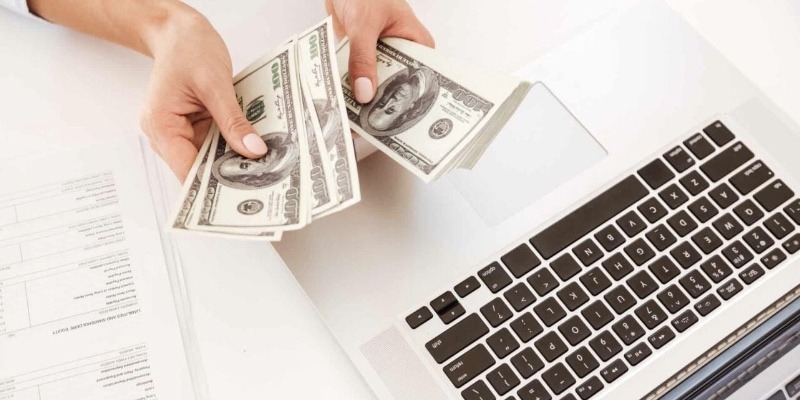 What is residual income? A residual income is income that you continue to receive without any ongoing work, sometimes called "passive income."
You can usually earn residual income in a variety of ways. You can see a few people selling products and services while other lend or invest money. A few examples include royalties, rental/real estate income, interest and dividend income, and income from the on going sales of consumer goods (like music or books).
But if you're looking for the best way to earn residual income, you need to consider:
How much of an initial investment you can make
How long you're willing to wait for returns
If you're interested on making money without working everyday then continue reading below to find out!
---
Residual vs. Passive Income
---
So what is the difference between residual and passive income? In the finance world, residual income is the money that a person has left over after their expenses are covered each month.
While a Passive income still has the same definition in a financial environment that it does in an online business environment.
In this post, we will be using both terms to talk about income that is earned with little to no ongoing work.
---
Work Required: Less 
---
We've listed a few residual income ideas below so you can start your journey. Make sure you do your research, so you can get the best method for you. Here are a few methods that requires less work:
---
High-Yield Savings Accounts
Most high-yield savings accounts at traditional banks offer less than 0.10% interest. However, online savings accounts offer higher interested rates that generates 20 times more accumulated interest per year.
Even though interest is earned in small amounts, it requires no effort to let your money sit in a savings account. This is considered a true passive income.
CIT Bank, HSBC and Discover are one a few banks that has high interest rates on their accounts:
CIT requires a $100 minimum deposit, plus a deposit of $100 per month. Make sure to check if any CIT Bank bonus is available.
HSBC only requires a $1 deposit to get started.
Discover has no minimum deposit.
---
Credit Card Rewards
Nowadays, credit cared companies offer cash back and rewards for all of your everyday purchases. With this you can earn money on each purchase and create a small residual income stream.
You can take advantage of the perks included with credit card you chose and see what else they have to offer.
To get started you can check out the following options below to start earning cashback: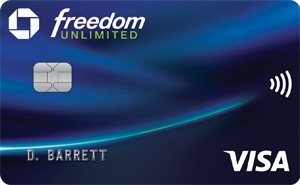 The Chase Freedom Unlimited® Card offers an additional 1.5% cash back on everything you buy (on up to $20,000 spent in the first year) - worth up to $300 cash back!

Enjoy 0% Intro APR for 15 months from account opening on purchases and balance transfers, then a variable APR of 19.49% - 28.24%.

Enjoy 6.5% cash back on travel purchased through Chase Ultimate Rewards, our premier rewards program that lets you redeem rewards for cash back, travel, gift cards and more; 4.5% cash back on drugstore purchases and dining at restaurants, including takeout and eligible delivery service, and 3% on all other purchases (on up to $20,000 spent in the first year).

In addition, you can earn (after your first year or $20,000 spent):
• 5% cash back on Chase travel purchased through Ultimate Rewards
• 3% cash back on drugstore purchases and dining at restaurants, including takeout and eligible delivery service,
• Unlimited 1.5% cash back on all other purchases.

There is no minimum to redeem for cash back & your cash back rewards do not expire as long as your account is open.

This card comes with no annual fee and you'll get a free credit score that is updated weekly with Credit JourneySM.



Learn More About This Card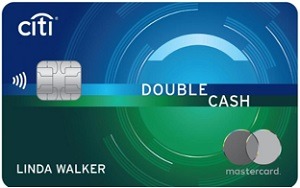 With the Citi® Double Cash Card:

Earn cash back twice. Earn 2% on every purchase with unlimited 1% cash back when you buy, plus an additional 1% as you pay for those purchases. To earn cash back, pay at least the minimum due on time.

Balance Transfer Only Offer: 0% intro APR on Balance Transfers for 18 months. After that, the variable APR will be 18.49% - 28.49%, based on your creditworthiness.

This card comes with no annual fee.


See our full list of rewards credit card.
---
Invest in Real Estate
With real estate investing, this is is a great way to generate residual income to diversify your personal finance strategy.
Crowfund
You can earn residual income in many ways with real estate crowdfunding. Companies will pay automatic quarterly dividends while other spread out income as the property collects rent. So make sure you do you research when you're choosing a real estate investing platform.
You'll see some real estate crowdfunding programs only work for investors who are accredited by the Securities and Exchange Commission. So a minimum net worth of $1 million or are making at least $200,000 per year for the last two years.
You can check out these real estate crowdfunding platforms to start earning residual income:
PeerStreet is a real estate crowdfunding company that enables people to invest in high-quality real estate from their computer or smartphone.
Fundrise is an automated investing service created for the real estate industry.
Invest in REITS
Real Estate Investment Trusts (REITs) offers a turnaround on your real estate investments. REITs are similar to exchange-traded funds (ETFs) since they both have a variety of investments within a set portfolio.
But ETFs trade in stocks and bonds, whereas REITs invest in commercial real estate.
Check out the following brokerages if you're interested in earning residual income with REITs:
Vanguard is a good option for beginners who are looking for a low-cost brokerage and want to invest in the U.S. market.
---
Invest in Stocks
When you invest in stocks, depending on when you choose to cash out your stocks, you can generate residual income for long-term and immediate use.
You can choose from three ways to invest in the stock market:
Using a robo-advisor
Investing on your own
Using a broker
Use a Robo Advisor
Robo-advisors are online tools programmed with algorithms to build the right portfolio for your profile. They are a good option for inexperienced and hands-off investors.
They help by deciding your risk tolerance level based on your age and long-term goals. The algorithm then creates a personal portfolio of investments and invests your money.
So once your money is invested, the rob- advisors automatically rebalance portfolios and reinvest profits.
You can check out the best robo-advisors here. To start you can check out the following:
M1 Finance is a free automated investing platform that lets you create a portfolio consisting of investments of your choice.
Wealthfront is an SEC registered investment advisor that offers automated investment management and financial planning through their software.
Betterment offers a powerful belnd of goal based tools, affordable management fees and no minimum account requirement.
Invest on Your Own
If interested, you can also check out free trading apps. With this you can choose your own individual investments and build a portfolio, but this requires time and research since this has more involvement than using a robo-investor.
Most free services are basic, so your fees are going to be low, so if you're a new investor you can take advantage of their user friendly features. However, if you're an experienced investors you might find that most free apps are too basic.
Use a Broker
So if you're more of an experienced investor who's looking for more independence as well as advanced tools, you should check out online brokerage services.
Note that brokers charge a per-trade fee and sometimes a percentage of each trade. Those fees usually help the platforms offer market research that way traders can make better decisions.
Even though the brokerages are primarily online, some also offer the ability to trade through a human broker with an additional fee.
You can check out these options, if you prefer a traditional broker:
TD Ameritrade provides brokerage services for individuals and institutions to invest online. They also provide investors with a variety of investment choices to trade and invest however they like.
Ally Invest allows investors to manage their own accounts, access their own portfolios, and make trades seamlessly across multiple devices.
Fidelity lets you perform self-directed trading if you'd like to challenge your investments and have more control of your own account. Fidelity also offers a range of automated commission-free portfolios that utilizes EFTs.
---
Lend Your Money
Investors can buy shares of a loan using peer-to-peer lending. So when borrowers pay those loans back, usually on a monthly basis, investors can earn a passive income form the repayments.
Most peer-to-peer lending programs allow investors to choose the loans they finance based on the predicted risk of result. So loans with a higher risk level provide higher returns.
Please note that no matter the associated risk level of a loan, there's always a chance you'll lose your money.
Two most popular peer-to-peer lending services are Lending Club and Prosper:
LendingClub lets you save thousands and pay off your high interest debt with a low, fixed rate loan. You have some ability to manage the risks; you get to determine which loans you want to approve and deny.
Prosper is a peer-to-peer lending platform that connects borrowers and lenders and possibly engages them in mutually beneficial transactions. They offer loans with low and fixed interest rates in a quick and convenient way.
---
Get Paid For What You Already Do
You can easily get paid for just doing the things you already do or can do while you perform other daily obligations, such as surfing the web, taking surveys, or buying groceries. You can get paid in gift cards, credits, or even plain cash.
Although this is easy, this might not be the best source for residual income since the returns are low for the time you are putting into it.
Some popular platforms for survey taking.
SwagBucks is a virtual rewards program that pays you for simply taking online surveys, shopping, playing games and more! You can easily earn extra cash!
Ibotta allows users to take photos of their grocery receipts and delivers cash back based on that week's offers.
InboxDollars is a great way to earn some quick and easy money online in your free time.
You can also check out other ways to make money online.
---
Work Required: Some Work
---
The methods we've listed below requires a bit more commitment or monetary investment, but they will offer you a consistent residual income.
---
Host Vacation Rentals
You can try renting our a spare room or guesthouse to travelers, this is an easy way to create a steady stream of passive income.
Before you start hosting make sure that you:
Get permission from your landlord and your city. But you may have to buy extra vacation rental insurance or pay more to your landlord.
Choose a website to host your space. Make sure you research all the websites and the fees before listing your space.
List you space online. When you list your space item, make sure that you take clear photos and describe your space that would travelers book it.
Airbnb is a person-to-person vacation rental and guest hosting network that rents out everything from private rooms to entire houses.
Vrbo specializes in vacation rentals of all types: houses, apartments, condos, villas, etc.
Booking.com has some of the best deals and discounts on hotels if you've been needing help. With their user friendly website, you can easily filter your research to find deals on any type of accommodations.
---
Open an Online Store
You can also try to open your own online store. If you have your own or make your own designs, it can be printed on merchandise and be purchased by shoppers online. And if your designs are popular, you can generate a stream of passive income.
Sell at an Online Marketplace
If you're a new seller who have no or little online following, you can try using a platform with its own traffic. The only downside to this is the competition because there are a lot of merchants that in any given marketplace.
Not only that, there are more costs involved. New sellers may have to pay to list individual products and monthly fees equal to percentages of their total sales.
Etsy is a popular marketplace that allows people to sell their handmade goods directly to buyers. But they have a price for each specific service: $0.20 fee to list a product, a 5% transaction fee, a 3% plus $0.25 payment processing fee.
CafePress allows artists to sell their uploaded artwork on shirts, mugs, or other items. There are no monthly fees, but your per-item profit may be less than if you made, sold, and shipped it on your own.
Please keep in mind that to only sell your own work. A lawsuit can cost much more than any residual income you may earn.
Sell Through Your Own Website
If you have a large online following, you may have a built in buyer base. But make sure you know that the residual income you earn will be related to how much work you're willing to put into maintaining your brand and website.
Services that charge a percentage of total profits may seem cheaper than those with a flat monthly rate, but the fees can add up. Make sure you take stock of your costs every month!
Shopify is the go-to choice for e-commerce platforms, and you get the tools you need for launch at the start to get your startup e-tailing operation online
---
Work Required: The Most
---
In order to establish a residual income, you need to put in a decent amount of work most common ways to have a steady stream of money.
---
Become a Landlord
Owning a property may give you a secure residual income, but keeping reliable tenants can be difficult. As a landlord, you are responsible for purchasing and renting out property, maintenance and any other issues that might occur.
Make sure you weight these factors in to decide if this is the best way for you to earn residual income.
---
Create Content
Most online content have a potential to earn passive income even when an audience can access it for free.
Publish an E-Book
When you publish an Ebook, you can explore a variety of topics from your own stories to "How-to guides, depending on your strongest suite.
Once your book is written and a cover is designed, just publish online just by sharing. However, selling a successful e-book come to making it known. Use your personal or brand social media channels, a business partnership, or other means.
Amazon Kindle Direct is an easy and free way for authors and publishers to keep control and publish their books worldwide on the Kindle and publish their books worldwide on the Kindle and Kindle reading apps.
Create an Online Course
You can also create an online course and build residual income.  You can create a number of written materials and videos to help students learn the subject that you're teaching. You'll be able to build a passive income as students purchase it.
But if  you  choose to create a course in a constantly changing subject, you'll need to add new information to keep it current.
Teachable is a great learning management solution if you want to create and sell courses. You can set up and sell your course all from this platform. It's relatively easy to use and has lots of powerful tools for creatives.
Udemy is an online course marketplace, it's not a learning management system. Courses are arranged into a series of modules and lessons, and these can include videos, text notes and assessment tests.
Become a Blogger or Youtuber
Before you start uploading videos, keep in mind that videos and blog posts can only build a somewhat steady residual income after they reach a certain amount of views. So you'll need to find and build your audience if you want to go this route.
To create a successful blog/video, you'll need to look for a topic your comfortable doing that has a high demand for more content.
Teachable is a great learning management solution if you want to create and sell courses. You can set up and sell your course all from this platform. It's relatively easy to use and has lots of powerful tools for creatives.
Udemy is an online course marketplace, it's not a learning management system. Courses are arranged into a series of modules and lessons, and these can include videos, text notes and assessment tests.
Build an App
If you can create a way to help or improve people's lives or make everyday tasks easier, you can make it into an app and generate income.
The most important part of app creation is marketing the product. In order to generate a residual income, you'll need to have a significant number of app subscriptions.
How to get started:
Settle on an idea.
Research the market, your competition and the needs of consumers.
Hire a developer to build the app or do it yourself.
Market your app using social media presence and paid ads.
---
---
Bottom Line
To summarize, it all depends on your interests, skills, and business knowledge, you can create sources of residual income that align with your experience. Residual income gives you more financial stability, flexibility with your lifestyle, additional retirement savings, and a more robust financial standing.
If you're interested on learning more on how you can make money online, you can check out our list for the best way for 2020 as well as our past written posts.
Bank Offers You May Like


See our best bank bonuses updated daily to earn up to $1,000 in free money. Find popular checking offers such as Chase Bank, U.S. Bank, TD Bank, Huntington Bank, Axos Bank, Discover Bank, and BMO Harris Bank. See our best rates for Savings and CD.

FEATURED BANK PROMOTIONS


PROMOTIONAL LINK
OFFER
REVIEW
Chase Business Complete BankingSM
$300 Cash

Review

Chase Total Checking®
$200 Cash

Review

BMO Harris Premier™ Account
$350 Cash

Review

BMO Harris Smart Advantage™ Account
$200 Cash

Review

BMO Harris Smart Money™ Account
$200 Cash

Review

U.S. Bank SmartlyTM Checking
Up to $600 Cash

Review

U.S. Bank Business Checking
$500 Cash

Review

Citi Priority Account
Up to $2,000 Cash Bonus
with required activities.

Review

Citigold® Checking Account
Up to $2,000 Cash Bonus
with required activities.

Review

Discover Online Savings Account
Up to $200 Cash

Review

Chase Private Client
$3,000 Cash

Review

J.P. Morgan Self-Directed Investing
Up to $700 Cash

Review

Chase College CheckingSM
$100 Cash

Review

Chase Secure BankingSM
$100 Cash

Review

SoFi Checking and Savings Account
$275 Cash

Review

Fifth Third Bank CheckingSM
$275 Cash

Review

Huntington Bank Unlimited Plus Business Checking
$1,000 Cash

Review

Huntington Bank Unlimited Business Checking
$400 Cash

Review

Huntington Bank Business Checking 100
$100 Cash

Review

Live Oak Bank Business Checking
$300 Cash

Review

TD Bank Beyond Checking
$300 Cash

Review

TD Bank Convenience CheckingSM
$200 Cash

Review

First National Bank Checking
$400 Cash

Review

PSECU Checking
$300 Cash

Review

Axos Bank Rewards Checking
$100 Cash

Review

Axos Bank Basic Business Checking
$200 Cash

Review

Axos Bank Business Interest Checking
$200 Cash

Review

Axos Business Savings
$200 Cash

Review

Axos Self Directed Trading
$250 Cash

Review

TradeStation
$150 Cash

Review

Western Alliance Bank 12-Month CD
5.01% APY

Review

Sallie Mae Bank 27-Month CD
4.85% APY

Review

Western Alliance Bank High Yield Savings
4.50% APY

Review

Sallie Mae Bank 14-Month No Penalty CD
4.40% APY

Review

CIT Bank Savings Connect
4.20% APY

Review