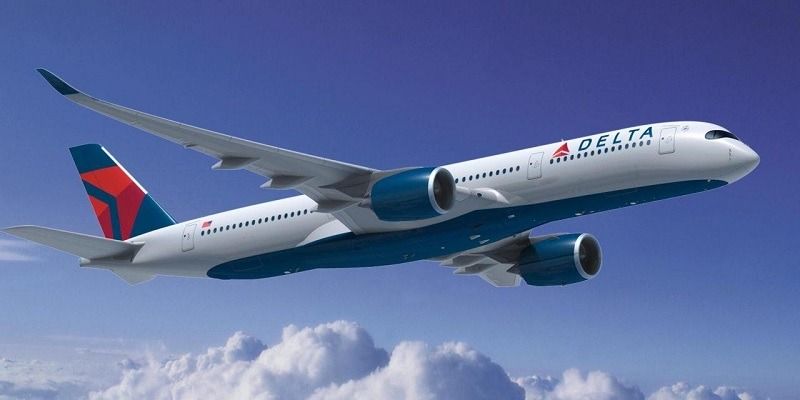 If you regularly fly with Delta Airlines, you should consider being a part of their loyalty program, Skymiles. With Delta Skymiles, you can earn miles faster with every trip and purchases! You can use the earned miles towards travel on any Delta Airline flight or towards vacation packages that Delta offers.
It can help you get closer to the next destination on your travel wish list! Plus it's good to know your miles don't expire! Travel to over a thousand destinations today, it's free to join, so why not start? Continue reading this post to learn more about how the loyalty program works!
You can also check out the latest Delta Airlines Promotions  and our top flight deals for today!
Note: If you spend quite a bit on travel, why not be rewarded for it? I recommend checking out the Wells Fargo Propel card, the Chase Sapphire Preferred card, or the Capital One Venture Rewards card to earn one of the best cash/points back rates on your travel purchases! See more credit card bonus offers here.
---
The SkyMiles Elite Status Program
---
To make the most of the loyalty program, start earning your way in the SkyMiles' elite status tiers! You start out with SkyMiles' Basic Membership and the more you fly, the more you earn and the more you earn, the better the perks that come with your status.
| | |
| --- | --- |
| Elite Status | How to Earn |
| Silver | Accumulate 25,000 MQM or 30 MQS and $3,000 MQD. |
| Gold | Need 50,000 MQM or 60 MQS and $6,000 MQD. |
| Platinum | Need 75,000 MQM or 100 MQS and $9,000 MQD. |
| Diamond | Need 125,000 MQM or 140 MQS and $15,000 MQD. |
Please note for any of the MQD amounts listed above, you can replace the requirement with an MQD waiver.
The requirements to reach  the next elite status tier — Silver, Gold, Platinum — are waived if you make $25,000 or more in eligible purchases during the calendar year with a Delta SkyMiles credit card from American Express.
To reach Diamond status with a MQD waiver, you must spend more than $250,000 on eligible purchases with a Delta Skymiles credit card from American Express.
See what each status comes with below, click through the tabs to read:
Silver StatusGold StatusPlatinum StatusDiamond Status
7 miles earned per $1 spent
Unlimited rollover MQMs
Unlimited complimentary upgrades
Free first checked bags for you and up to eight traveling companions
Priority check-in
Exclusive pricing on CLEAR membership
Priority boarding
Hertz car benefits (1,000 bonus miles for every qualifying rental)
Elite status with SkyTeam members
Priority wait list status
Priority help line status
Delta Vacations savings
Enjoy the same perks as Silver, plus:
8 miles earned per $1 spent
Waived same-day confirmed fees
Waived same-day standby fees
Priority security line access
Expedited baggage service
SkyTeam lounge access
Comparable Hertz Gold Plus Rewards status
Enjoy the same perks as Silver and Gold, plus:
9 miles earned per $1 spent
Your selection of one Choice Benefit (a special Delta perk, with options ranging from Delta Sky Club membership to upgrade certificates to gift cards; see more info below)
Waived award deposit or reissue fee
1,250 miles per Hertz rental
Enjoy the same perks as Silver, Gold, & Platinum, plus:
11 miles earned per $1 spent
Your choice of three Choice Benefit perks
Complimentary CLEAR membership
---
Choice Benefits
Choice Benefits are littlebonus gifts you receive when you reach a Medallion qualifying threshold. While some gift are great value, others not so much. You can choose from the following items:
Regional Upgrade Certificates (four, one-way certificates, a $1,000 value each)
Global Entry Voucher ($100 value)
20,000–25,000 Bonus Miles
$200 Travel Voucher
$200 Tiffany & Co. Gift Card
Silver Medallion Status Gift (for another passenger)
Delta Sky Club Membership with Guest Option
Global Upgrade Certificates

  (a set of two)

Gold Medallion Status Gift
---
Earning SkyMiles Miles
---

There are different ways to earn miles for Delta Skymiles. Keep in mind that there is a difference between normal, everyday SkyMiles and MQMs.  You use SkyMiles to redeem award flights, while MQMs are for determining your elite status.
---
Miles Earned from Flying
The most easiest way to earn SkyMiles is by flying! The amount of miles you earn i sbased on the amount you spend on your ticket, as well as on your elite status.
Basic members earn 5 miles per $1 spent on a ticket
Silver members earn 7 miles per $1 spent on a ticket
Gold members earn 8 miles per $1 spent on a ticket
Platinum members earn 9 miles per $1 spent on a ticket
Diamond members earn 11 miles per $1 spent on a ticket
---
Miles Earned via Credit Cards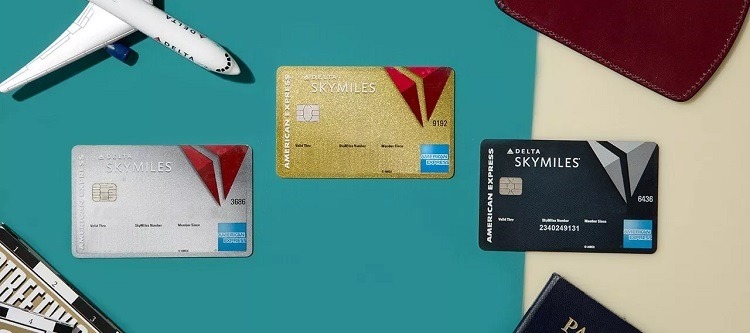 There are several Delta cards that you can earn miles with! You can check out below which card fits your travel needs the best!
Here are the following cards:
Blue Delta SkyMiles® Credit CardGold Delta SkyMiles® Credit CardGold Delta SkyMiles® Business Credit CardPlatinum Delta SkyMiles® Credit CardPlatinum Delta SkyMiles® Business Credit CardDelta Reserve® Credit CardDelta Reserve® for Business Credit Card
---
Miles Earned via Partner Brands
There are different miles-earning airlines partners to choose from, you can pick from more than 20 partners* around the world. When you book a partner marketed through Delta, you earn SkyMiles based on the ticket price!
Likewise, Delta also has many hotel partners*.  Delta offers simple and easy booking that features a variety selection of hotels that suits your taste.
Furthermore, you can also earn miles with Airbnb*. You have access to millions of homes, villas, condos, and unique accommodations around the world. Earn miles when you stay with the perfect Airbnb.
---
SkyMiles Dining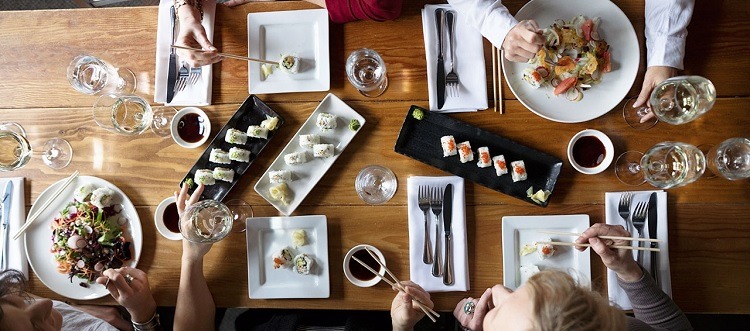 With Delta's Skymiles Dining program, you can earn miles when you dine and pay at select restaurants, bars, and clubs with your registered credit or debit card.
If you're a VIP Dining member, you earn 5 miles for every dollar spent, with a direct access to a VIP Member Services line. To get VIP status, all you need to do is dine 11 times before the end of the calendar year.
---
SkyMiles Shopping
Delta also has their own shopping portal where you can earn SkyMiles when shopping online for your favorite brands. The amount you earn depends on the brand you're shopping with!
Just head to the portal, click the brand you like and then you will be redirected to shop directly to that select vendor. Many of the brands give you up to three miles per $1 spent, but you can also find specials!
---
Redeeming Your Miles
---
There are many ways to redeem your SkyMile miles! You can book award travel to more than a thousand destinations, with no blackout dates, you can also redeem your miles for things like:
Upgrades to a premium class
In-flight and airport perks
Delta Vacations
SkyMiles experiences like celebrity meet-and-greets and VIP passes
Delta gift cards
Charitable donations
But in our opinion, you get the best value when you redeem your miles for flights or an upgrade.
To book an award flight from Delta:
Go online and book as normal
In '

Show Price In'

section, select 

'Miles'

Then the awards calendar will show you the lowest price options for your preferred dates.
You can also book award flights with all of Delta's partner airlines (See Miles Earned via Partner Brands), many of them post their award flights right on Delta's website, you will see them when you're searching for an available route.
Note that you need to contact Delta Reservations via phone to book an award travel with Air Europa, Czech Airlines, Air Tahiti Nui and Kenya Airways. 
---
Bottom Line
The SkyMiles program is a good option for loyal flyers to Delta Airlines! Join today and start taking advantage of exclusive perks! You can get closer to your next adventure by earning miles with the everyday products and services you enjoy!
While you're here on HMB, you can check out out our Best Travel Credit cards! Plus learn how earn even more bonus points and miles that you can use towards your future travels!