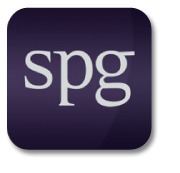 The Starwood Hotels SPG Power Up Promotion is a way for SPG members to earn up to 18,000 bonus points by staying twenty eligible nights. Registration for the program will start in early January and end February 28, 2013. Guests can then use eligible stays from January 15, 2013 through April 15, 2013 to qualify.
Once a member is registered, they will earn two thousand points after every four eligible nights. After sixteen eligible nights, members can earn a maximum of eight thousand points. Each segment of two thousand points will be added two to four weeks after the fourth, eighth, twelfth, and sixteenth eligible nights. Members will then earn a staggering ten thousand bonus points after the twentieth eligible night stay, for a total of eighteen thousand bonus points.
Now, these nights do not have to be consecutive and can happen at any of the more than a thousand Starwood Hotels SPG Power Up Promotion participating hotels and resorts. Members must pay the eligible rate per night and bookings made through third-party hosting sites, such as Travelocity and Expedia, are not eligible for bonus points. To have the best possibility of earning the bonus points, members should call the hotel they wish to stay at and make the reservations through the hotel reservation desk.
To register for this chance to earn eighteen thousand bonus points through the Starwood Hotels SPG Power Up Promotion, SPG members can register to receive a text message when the registration window opens. In the United States, members can opt in by sending "PWRUP" to 44264. Enjoy more Poins & Miles on our promotion list!