Citi ThankYou® Premier Card offers 50,000 bonus ThankYou Points after $3,000 in purchases within the first 3 months of account opening – redeemable for $500 in gift cards, $625 for airfare, or other great rewards. You earn 3 ThankYou® Points per $1 spent on Gas Stations, Public Transportation, Taxis and Tolls, Parking Garages, Airfare and Hotels, Cruises, and Car Rental Agencies. Then 2 ThankYou Points per $1 spent on Dining Out and Entertainment and finally 1 ThankYou Point per $1 spent on other purchases. With absolutely no points cap and no expiration of points, there's no limit to the points you can earn. Finally, the card has no annual fee for the first year, then $95 thereafter. Apply Now---

Citi ThankYou Premier Review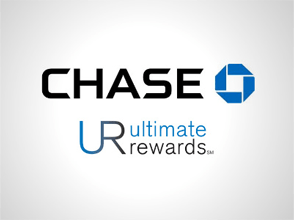 Chase Freedom Ultimate Rewards program is offering 20% off Lands' End (usable at Sears and Kmart) and Hertz gift cards redemption. This is an excellent offer since you can get 20% off the regular redemption points at some major retailers. I've been doing this the last few months getting maximum value for my points. Log into your Ultimate Rewards account, click on gift cards, then sale items to see the bonus offer.
Lands' End & Hertz 20% Discount Redemption Rate:
$25 gift cards for $20 (2,000 points)
$50 gift cards for $40 (4,000 points)
$100 gift cards for $80 (8,000 points)

Each year, Chase offers new discounts and promotions to Chase Freedom, Chase Sapphire and Ink from Chase cardmembers with Ultimate Rewards. This year's offerings include benefits such as merchandise auctions, redemption discounts, exclusive experiences and more. If you're not a Chase cardmember, these card offers may be of interest with all the bonus points.
So those with a Chase Freedom Card, log into your Ultimate Rewards program for all 10% and 20% off gift card redemption especially for Chase Freedom credit card members. The discount is valid on gift card denominations of $25, $50, and $100.
Chase 10% Off Gift Cards Redemption Rate:
Macy's
Aeropostale
Gymboree
Kohl's
Old Navy
Pier 1 Imports
Staples
TGI Fridays
I'm not exactly sure how long this promo will last, but make sure to log in first to get on this promotion within your Ultimate Rewards Page.  As always, take advantage of this Chase Ultimate Rewards gift card 20% OFF redemption ASAP!
Hot Deal of the Day: Capital One 360 Checking Account offers $50 bonus promotion with no minimum or monthly fees and free Online Bill Pay.
Citi ThankYou® Premier Card offers 50,000 bonus ThankYou Points after $3,000 in purchases within the first 3 months of account opening – redeemable for $500 in gift cards, $625 for airfare, or other great rewards. You earn 3 ThankYou® Points per $1 spent on Gas Stations, Public Transportation, Taxis and Tolls, Parking Garages, Airfare and Hotels, Cruises, and Car Rental Agencies. Then 2 ThankYou Points per $1 spent on Dining Out and Entertainment and finally 1 ThankYou Point per $1 spent on other purchases. With absolutely no points cap and no expiration of points, there's no limit to the points you can earn. Finally, the card has no annual fee for the first year, then $95 thereafter. Apply Now---

Citi ThankYou Premier Review