People have been chasing the highest bank rates for as long as I can remember. If this is you, then it's very useful to have a Hub Account with fast ACH transfer speed, high limits capability, and no fees.
I want to give you the best options for your hub account in order to trigger bank bonuses, maintain high interest accounts, and speedy transfers so you can get your cash immediately. Let's go over my recommendations for finding the best Hub account.
What's A Hub Account?
A Hub Bank Account is simply a bank account that will make it easy to electronically transfer money into and out of your other accounts. Within your bank account, you can do an electronic funds transfer service that allows you to initiate bank-to-bank transfers(known as ACH transfer). Almost every bank has this ACH transfer capability, however it comes with many limitations.
Best Features Of A Good Hub Account
You want to pick a good Hub account with the best features in order to transfer your money. Whether you are looking for fast speed or high limit, a good Hub account should be completely free.
Fast ACH Transfers – Most banks take at least 3 business days between the time you initiate the transfer and the time that the money is credited to the destination account. Most ideal transfer speed is 1 to 2 business days.
Number of Links to External Account – In order to initiate transfers, you must set up a link to an external account. Usual number of links are restricted to only 3, therefore the higher the better.
Transfer Limit Amount – The amount of money you can do ACH transfers is very important to those chasing interest rate, therefore I find this to be very important.
The above 3 features, in my opinion, are the most important when looking for a good Hub account. However, other features that may be important to you include easy link setup, no loss of interest during transfers, no hold times, linking to both checking and savings account.
Best Hub Bank Accounts
---
CIT Bank Savings Connect Account
Nice interest earning 2.10% APY account with no monthly fees, no minimum balances, and no minimum deposits.
High dollar limitations for ACH transfers – When pushing money from CIT Bank to an external account, your daily limit can be as high as $250K per day.  When pulling money from an external account, your daily limit is $500K per day.
1 business day ACH transfers speed –  The standard transfer speed from CIT Bank to an external bank account is 1 business day. However, you can request a 1 day transfer when initiate an ACH transfer before 7:30 pm ET, Monday through Friday, and your funds will be available the next business day.
Unlimited External Linked Accounts – You can add unlimited external linked accounts for ACH transfers. This is very helpful for those who are constantly moving money around for the highest interest rate.
Opening a CIT Bank Money Market is a soft pull and only $100 minimum.
(FDIC-Insured)
---
American Express Personal Savings Account
You earn a high interest rate within this account along with no minimum deposits or monthly fees. American Express® High Yield Savings Account has been my favorite Hub account for the last few years. Here's why:
No dollar limitations for ACH transfers – When you find a top bank rate account, you don't want to be limited to just $5K or $10K transfers. Amex Savings will let you transfers as much as you want whether you are pulling or pushing money from and to an external bank account.
1 to 2 business days ACH transfers speed –  With top-notch user interface, you get your money to another external account or pull money from another bank account within a day or two.
No loss of interest during transfers – On the day you initiate your transaction on the Personal Savings website, the funds will be reflected in your Current Balance and begin earning interest.
Some other features from American Express Personal Savings include Free Wire Transfers, 4 maximum linked accounts, and maximum 6 ACH withdrawals per month.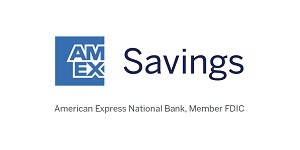 With the American Express® High Yield Savings Account:
• Earn 2.00% APY as of 9/29/22 on your deposits. Your High Yield Savings account earns interest daily and is posted to your account monthly.
• Links easily with your current bank accounts. No need to switch banks.
• FDIC Insured. Your account is insured to at least $250,000 per depositor.
• 24/7 Account Access

---
SoFi Checking & Savings $300 Bonus + 2.00% APY
Set up direct deposit into a SoFi Checking and Savings account to earn $300 bonus and 2.00% APY on your money. Plus, pay no account or overdraft fees, get 2-day-early-paycheck, and more.

What you'll get: $300 Bonus + 2.00% APY
Which account: SoFi Checking & Savings
Where it's available: Online nationwide
How to earn it:

In order to qualify for the bonus, an Eligible Participant must have $1,000 or more in total qualifying Direct Deposit transactions within any consecutive 30-day window during the Promotion Period.
---
Bottom Line
I've personally been using both Amex Savings , SoFi Checking and Savings, and Ally Savings for my main Hub accounts. Having a good Hub account can also be helpful in triggering direct deposit for bank bonus requirements. For those chasing high interest rate, then I recommend in getting either Amex Savings or Ally Savings to use it as your main Hub account.
Are you currently using a different Hub account? Let us know why and what features are most important to you?