Available nationwide, open a FNBO Direct Online Savings account and earn 2.25% APY on all balance amounts up to $1,000,000.00. FNBO Direct is one of the highest tiered financial institutions out there and they are offering a great rate. Their customer service is available by phone, e-mail, or physical mail. Also, You can save with ease knowing that your money is FDIC insured and that the interest is compounded daily to maximize your earnings!
Like most online accounts, FNBO Direct Online Savings Account does not come with many in-person services. FNBO Direct limits your withdrawal options to electronic transfers ordered by phone or initiated online through the bank's website, and while these services are free they may increase the time it takes to access your funds.
Click "Open Account" below to learn more!
If you would like more information about other savings offers, refer to our reviews below!
FNBO Direct Online Savings Account Credentials
Is the FNBO Direct Online Savings Account right for you?

| | |
| --- | --- |
| Good For | Bad For |
| Those looking for a high interest rate on savings | Those who prefer in-person banking services |
| Those with a large savings balance | Withdrawing money |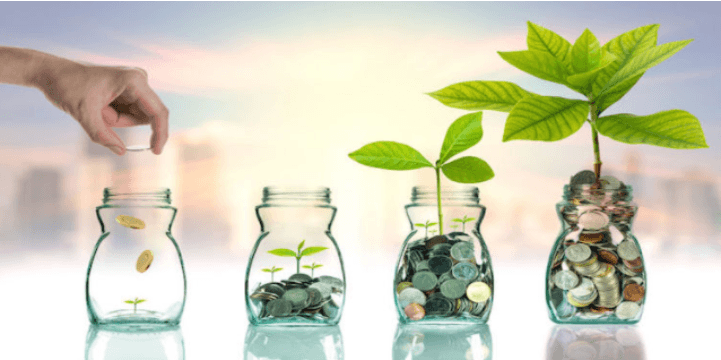 FNBO Direct Online Savings Account Rates
| | |
| --- | --- |
| Balance | Annual Percentage Rate |
| $1 – $1,000,000.00 | 2.25% |
Rates are effective as of 2/23/18, and are subject to change.
FNBO Direct Online Savings Account Pros & Cons
Pros
Interest is calculated daily and is compounded and credited monthly
Person to person payments using "Popmoney"
FDIC insured up to $250,000
High level of online security
Cons
No branch or ATM network for in-person banking
FNBO Direct Online Savings Account Fees
|  Account Type | FNBO Direct Online Savings Account |
| --- | --- |
| Monthly Maintenance Fee | $0 |
| Excess Withdrawals  | $0, not allowed after 6 per month |
| Incoming Wire Transfer (Domestic) | $0 |
| Outgoing Wire Transfer (Domestic) | $15 |
| Popmoney (Standard Transfer) | $0 |
| Popmoney (Next Day Delivery) | $10 |
For more details on the fees that apply with the FNBO Direct Online Savings Account, please refer to their disclosure page.
FNBO Direct Online Savings Account Info

Account Type: FNBO Direct Online Savings Account
Availability: Nationwide
Expiration Date: None
Credit Inquiry: Unknown, Let us know!
ChexSystems: Unknown, Let us know!
Opening Deposit: Any amount
Credit Card Funding: Unknown, Let us know!
Monthly Fee: $0
Household Limit: None listed
Closing Account Fee: None
FNBO Direct Mobile Banking

FNBO Direct Mobile Banking helps keep your busy life and finances moving ahead. There's no stopping you with these free services that help you manage your money anytime, anywhere. With the mobile banking app, you will be able to:
Check account balances and transaction history
Transfer money between bank accounts
Deposit checks for Online Savings customers
Open the app and log in with your existing username and password. If you don't have log in information, you can create a username and password right in the app.
Once you log in, you'll see your account(s). You can view your balance and transactions, make transfers, send and receive money, deposit checks, pay bills, view online statements, and more.
FNBO Direct Smart Savings
Building an emergency fund is one of the most important actions you can take to improve your financial situation. To ensure you are prepared for any unexpected expenses or emergencies that come your way, FNBO Direct Smart Savings will help you by giving you tips on savings such as;
Pay yourself first.
Open a savings account that will allow you to access your money, without penalties, in the case of an emergency.
Set a goal and monitor your progress and success.
Treat your savings contribution as a monthly bill.
Save at least three to six months worth of living expenses.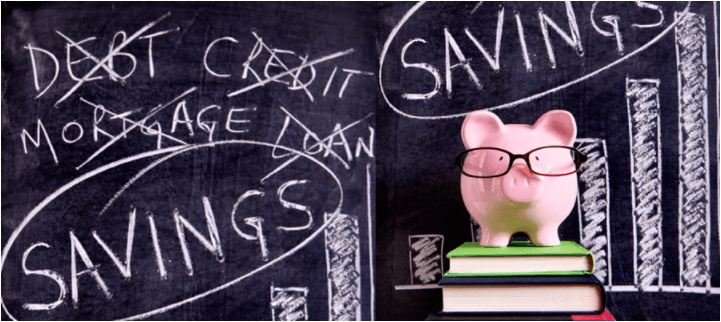 Building up a sufficient emergency fund will not only give you peace of mind and help you prepare for the unexpected, but put you in a solid financial position to secure a positive future for you and your family.
FNBO Direct Investor Insights
With FNBO Direct's Investor Insights, they give some handy advice on how to appropriately investing your money for the maximum return. They even include budgets of under $500, $1,000, $5,000, and $10,000.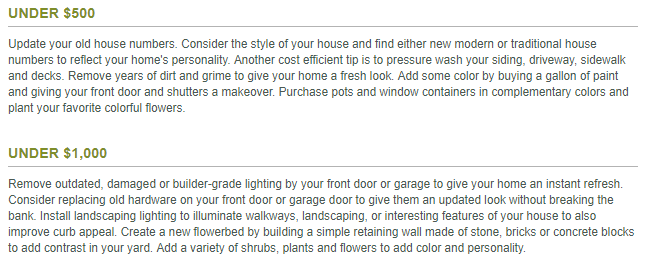 FNBO Direct Lifestyle Lessons
FNBO Direct provides great insights on life lessons with their Lifestyle Lessons to make sure your savings is on point. As the weather warms up and you are ready to swap out your winter and spring clothes for a brighter and cooler summer wardrobe, you can resist the urge to completely buy all new clothes by shopping in your own closet first. The following tips will help you organize and evaluate your current wardrobe and give new life to the pieces you already own to help you save.
Take Inventory: By taking inventory of your closet, you may come across pieces you forgot about or discover opportunities for different outfit pairings. Donate clothes you no longer wear to declutter your closet and make your daily outfit choices easier.
Accessorize: Pair your staples, such as a simple white tee and khaki shorts, with statement accessories. Colorful scarves, bold jewelry or trendy sandals are inexpensive ways to add some personality to a basic outfit.
Mix Patterns & Colors: Give your wardrobe a fresh, summer look by mixing bright colors and fun patterns. Unexpected pairings will make a bold statement and jazz up your look.
Frequent Consignment & Secondhand Stores: If you need to add to your wardrobe, seek out name brand and trendy apparel at your local consignment and secondhand stores instead of shopping at expensive department stores.
Plan Ahead: Take advantage of any end-of-summer sales to get a head start on updating your wardrobe for next summer.
Stick to your Budget: Set a budget and stick to it. Just because something is on sale doesn't mean you need it. Constantly evaluate your wardrobe and make smart purchases by investing in staples that are comfortable and fit well.
FNBO Direct Savings Calculators
FNBO Direct provides a variety of Calculators to have the most information about how much you can borrow, how if affects your balance, and it will help with a budgeting plan. The calculators that are included are;
Auto Loan Calculators: Use our calculators to help you make informed decisions before purchasing your next vehicle.
Budgeting Calculators: Calculate how to pay off your debts and start budgeting for upcoming needs.
Credit Card Calculators: Compare card interest rates, how it affects your balance and how you can pay off your card balance.
Home Equity Calculators: Estimate your monthly payment, determine how much you can borrow and see how a consolidation loan can help you.
Home Financing Calculators: Compare Mortgage rates and terms to find out how much you can afford and approximate your monthly payment.
IRA Calculators: Estimate the value of an IRA at maturity.
Saving Calculators: Determine how you can meet your savings goals and estimate for the future.
FNBO Direct Popmoney
Need to split the check for lunch, throw in for the office party, or send a cash birthday gift? Popmoney® is a simple, convenient and secure way to send and receive money using your FNBO Direct accounts.

FNBO Direct Online Savings Rate Requirements
Click on "Open Account" on the link below.
On the offer page, click "Open your account now" then fill in the required steps.
Things you need to open your FNBO Direct account:

Must be a U.S. Person for federal income tax purposes
Have a valid U.S. residence, a U.S. Social Security Number or a U.S. Tax Identification Number, and a U.S. Driver's License, State Identification Number or Military ID.
Your physical address must be provided at account opening along with your Occupation, Employer, and source of funds to open your account. (You can add an alternate mailing address after the account is opened)

Fund your new account electronically from an external bank.
Bottom Line
In all, the FNBO Direct Online Savings account offers competitive interest rates, but no other significant perks. If you already bank with FNBO or want a no-frills online savings account, it's a good choice.
FNBO offers among the highest interest rates in the country and all of their accounts are FDIC insured. FNBO Direct has on-going features of; no fees or minimums, good security and 24/7 customer service for a solid bank. If you're looking for a maximize where you put your money, the FNBO Direct Online Savings account should be near the top of your list.
If this offer did not suite you, please visit our list of the Best Savings Rates that are filled with various financial institutions from banks, credit unions, and even federal credit unions that are offering great rates!
Click "Open Account" below to learn more!