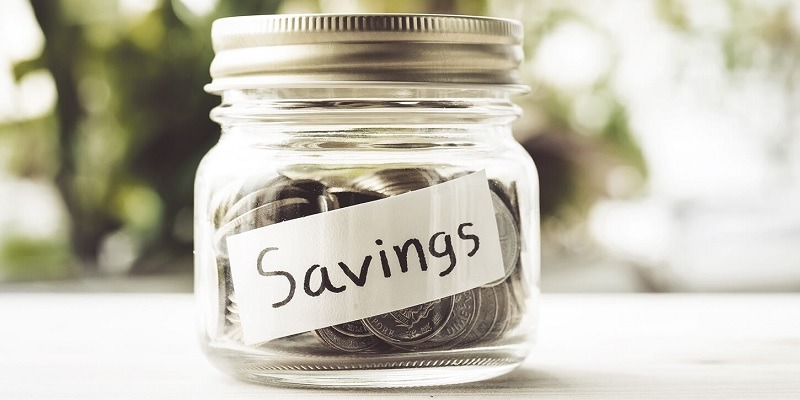 The difference between checking accounts and savings accounts is that checking accounts help you transact business with your money, while the latter is designed to help you safely store you money and earn interest.
A savings account is a type of deposit account that is usually federally insured up to $250,000 by the Federal Deposit Insurance Corporation (FDIC).
There are a couple types of saving products such as money market accounts, fixed investments, and time deposits such as a certificate of deposit (CD).
Still, the most important saving product is the common savings account that you'll use for most of your life.
---
Purpose – Why You Need a Savings Account
In summary, the primary purpose of a savings account is to offer account holders a convenient way to save money. Sometimes, it can be difficult to keep track of your savings when they are mixed up with your general spending account.
Another purpose of a savings account is to earn interest on your savings. Although the funds that're in your savings account are liquid, which means it can be accessed whenever you need them, they still come with some restrictions.
The most familiar savings-account restriction is Regulation D, which limits the number of withdrawals or outgoing transfers to six per statement period. If you exceed that limit, there is a fee.
How Regulation D helps savers
Regulation D actually comes from the Federal Reserve. This rule requires that banks and credit unions impose fees or other penalties when you exceed the limit of six withdrawals per month per account.
You might be wondering how charging a fee for accessing your money will help you save. Well it's quite simple because it discourages you from taking money out of your savings account.
From the bank's perspective, the money inside a savings account is more stable than the amount in a checking account. This allows the bank to hold back smaller reserves against those balances, which allows them to lend a larger percentage of savings-account balances.
Those loans are the main source of profit for banks. In turn, banks pay their depositors back by paying interest on savings accounts. Savers are then encouraged to keep their savings on deposit where they earn interest.
---
Does Finding the Best Savings Account Matter?
It's pretty easy to open a savings account. The hard part is finding the one with the best rates.
If you monitor the banking industry, you will see a pattern of the best savings accounts offering high interest rates and doing so consistently.
Consider these things when you're selecting a financial institution to bank with:
When banks offer high interest rates on a consistent basis,it's because they are making the choice to compete.
What that means for you is that, by finding one of the best savings accounts when you first open your account, you:
Earn interest faster
Won't need to change banks in order to get the best rates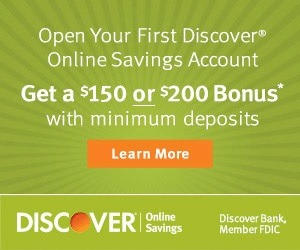 Open a Discover Online Savings Account for all these features:
• Earn $200/$150 Bonus with promo code HMB323 by 03/15/2023
• Earn high interest rate of 3.30% APY
• No minimum opening deposit, no minimum balance requirement, and now no fees
• Interest on Discover Online Savings Accounts is compounded daily and credited monthly
• Manage your account online or with the Discover mobile app
• FDIC insurance up to $250,000
• See advertiser website for full details

To get your $150 or $200 Bonus: What to do: Apply for your first Discover Online Savings Account, online, in the Discover App or by phone. Enter Offer Code HMB323 when applying. Deposit into your account a total of at least $15,000 to earn a $150 Bonus or deposit a total of at least $25,000 to earn a $200 Bonus. Deposit must be posted to account within 30 days of account open date. Maximum bonus eligibility is $200.




What to know: Offer not valid for existing or prior Discover savings customers or existing or prior customers with savings accounts that are co-branded, or affinity accounts provided by Discover. Eligibility is based on primary account owner. Account must be open when bonus is credited. Bonus will be credited to the account within 60 days of the account qualifying for the bonus. Bonus is interest and subject to reporting on Form 1099-INT. Offer ends 3/15/2023, 11:59 PM ET. Offer may be modified or withdrawn without notice.
---
How to Use Your Savings Account to Eliminate Debt
Financially smart people will almost have one or several savings accounts that they consider crucial to their success. But a lot of people have savings accounts, does that mean all of them are financially stable?
Not really because you must know how to use your savings account to accomplish financial goals, like eliminating debt or building a retirement fund.
Savings Accounts for Defense
On your path of becoming financially successful, debt is one of the largest obstacles. As mentioned above, one of the best ways to overcome this obstacle is through the smart use of savings accounts.
A good start to smartly using your savings account is to create an emergency fund.
With an emergency fund, you can still pay whatever amount you owe in bills with a credit card to earn points, knowing you can pay the whole bill off at the end of the month.
An emergency can range from anything such as your car breaking down or medical bills. An emergency fund can prevent you from having to take out loans to pay off for these things.
---
How to Use Your Savings Account to Build Your Nest Egg
The examples mentioned above are ways of using your savings account defensively.
However, if you want to take the offensive approach, it can turn your finances from survival to prospering. Most personal finance experts agree there are four keys to financial success:
Earn more
Spend less
Avoid debt
Invest
Savings Account for Offense
It is nearly impossible to retire comfortably or become financially independent without a large enough nest egg. A "nest egg" is just another term for "investment". Building up a sturdy investment base is the most important key in having a solid financial future.
The downside is many of the investment options that are available require large deposits to get started. For example, most brokerage accounts require a minimum of $500 or $1,000 to get started.
Additionally, you may consider getting rental real estate as an investment. However, unless you received a large bonus or amount of money as your inheritance, you may not have enough for a down payment.
That is another reason why savings accounts are the way to go because they meet your needs in the middle. There's usually no minimum to get started and all you have to do is put up some money, anything you have, into a savings account to start earning interest.
---
Other Types of Savings Accounts
Savings accounts come in several different forms. With different rules and investment options, some can offer higher returns without putting your money at risk. Other savings accounts offer beneficial tax benefits, and most include Federal Deposit Insurance Corporation or National Credit Union Association insurance protection.
Certificates of Deposit
A certificate of deposit, or CD, is a type of savings account with more limited withdrawal rules. They give you the ability to lock away your money for a specified period of time at a locked rate. Although this tool can pay you higher interest rates over a traditional savings account, early withdrawals can have penalties. So, this type of account is only good if you know you're not gonna need your money anytime in the foreseeable future.
Money Market Accounts
Money market accounts are a type of savings account that doesn't allo more than six withdrawals per month. However, you can still make withdrawals by check, debit card, bank draft or electronic transfer, provided you adhere to the withdrawal limits. No restrictions apply to the number of ATM or in-person withdrawals made from a money market account.
Cash Management Accounts
Cash management accounts are nonbank deposit accounts. They are insured by FDIC or NCUA financial institutions depending on your bank or credit union. The features, restrictions and fees on CMAs will vary. Many will act as a hybrid checking and savings account, allowing you to meet expenses while earning a higher interest rate. However, those needing a degree of separation between checking and savings may not want this type of account.
Health Savings Accounts
If you are eligible for a high-deductible health plan, health savings accounts will allow you to contribute a certain amount of money per year towards qualified medical expenses. Any unused funds will also carry over to the next year. HSAs should also not be confused with flexible spending accounts, which are employer-controlled.
---
Bottom Line
Although savings accounts may sound boring and not as exciting as brokerage accounts, they have the potential to help you obtain financial success.
Not only can it help in emergencies but it can help you build your funds to invest as you work towards your future. For more posts like this check out our list of bank guides!