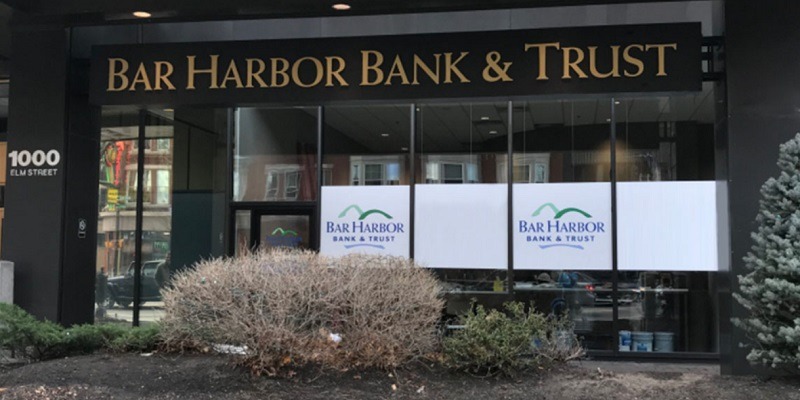 Bar Harbor Bank & Trust has a pretty decent selection of account options. To find out if Bar Harbor Bank & Trust is right for you, continue reading the review below.
All of their checking and savings accounts have the same opening deposits, even their money market only requires just $25 to open!
They also provide their own debit card that can earn cashback every time you make a purchase with it!
Checking Account Options
Bar Harbor Bank & Trust has a few selection of checking accounts that comes with various benefits and low balance requirements. Some accounts can even earn cashback!
Simple CheckingE-Choice CheckingPreferred Checking
You can open this checking account with just $25!
This account is designed for everyday use so there are no monthly fees nor minimum balance requirements to worry about.
An online interest bearing checking account that can be opened with $25.
There is a small fee of $6, but you can waive it by enrolling in eStatements.
You can also receive cashback rewards when you make transactions with you Bar Harbor Bank & Trust.
With every purchase, you will earn $0.10 back!
This is considered a premium interest earning checking account as you will receive more discounts and benefits.
You only need $25 to open and you can also earn cashback rewards when you use your debit card.
There is, however, an $8 monthly fee, but you can waive it if you maintain a daily balance of $500.
Compare Checking Accounts
Chase Total Checking®Chase Premier Plus CheckingSMHSBC Premier CheckingHSBC Advance CheckingHuntington Asterisk-Free Checking®Huntington 5 Checking®Huntington 25 Checking®BBVA Online Checking
Savings Account Options
Bar Harbor Bank & Trust has two savings accounts that both earn competitive interest rates and vary in opening deposits and balance requirements.
Statement SavingsSavings Transfer Club
A standard savings account that will require an opening deposit of $25.
To waive the $3 monthly fee, you will only need to keep a daily balance of $100!
You can also link this savings account to any of your Bar Harbor Bank & Trust checking account to get your funds automatically transferred over.
This savings account is actually a holiday savings account that you can set aside for vacations or other expenses!
This account requires no opening deposit, no monthly fees nor minimum balance requirements!
You can even also set up automatic transfers from one account to another while earning interest.
Compare Savings Accounts
Chase SavingsSMCIT Bank Savings BuilderAmerican Express® Personal SavingsSimpleDiscover Online SavingsAxos Bank High Yield Savings
Money Market Account Options
Money Market accounts allow for a higher yield and gives access to your funds with either checks or a bankcard.
Bar Harbor Bank & Trust has one money market that earn competitive, tiered interest rates.
Bar Harbor Bank & Trust Money Market
Open this account with just $25!
Earns tiered interest rates
There is a monthly service of $10, but you can waive it by keeping a daily balance of $1,000
Link this money market to a checking account to automatically transfer funds
Free eStatements and paper statements
Compare Money Market Accounts
Axos Bank High Yield Money MarketDiscover Money MarketBBVA Money MarketCIT Bank Money Market
CD Account Options
Bar Harbor Bank & Trust offers CDs that earn competitive interest rates. You can open each CD with $500.
The terms range from 1 month to 5 years and will automatically renew upon maturity.
You can also make incremental deposits of $250 for terms of 1-11 months.
There is also an option of an Advantage CD, which is pretty much a jumbo CD since you will need a minimum deposit of at least $10,000 to open.
These terms range from 1-9 months.
Compare CD Accounts
Discover CDCIT Bank CDSynchrony Bank CDBBVA CD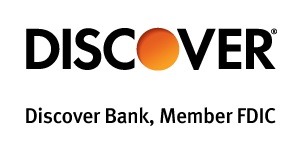 • Available nationwide online, Discover offers CDs with some of the highest & most competitive rates! with select terms as short as 3 months up to 120 months
• Rates ranging from 1.50% APY up to 4.40% APY.
• Opening a Discover Bank Certificate of Deposit is extremely quick and easy.
• Funds on deposit are FDIC-insured up to the maximum allowed by law.
• Start today with a minimum deposit of $2,500!
• Get started and open a Discover CD in 3 easy steps.







• Available online nationwide
• Earn up to 4.65% APY
• $1,000 minimum to open
• Selection of terms to meet your needs
• A range of choices. Low minimum deposits.
• No fees to open or maintain the account
• Available as Custodial
• Open a CIT Bank Certificate of Deposit Account today!


Reasons to Bank with Bar Harbor Bank & Trust
Their savings and money market accounts earn a pretty high APY.
All their accounts are tiered, so interest grows overtime.
You can earn cashback rewards whenever you use your Bar Harbor Bank & Trust debit card.
You can link your checking accounts to Statement Savings for automatic funds transferring.
Has both standard CDs and Advantage CDs (Jumbo).
Conduct all your banking online or with the Bar Harbor Bank & Trust mobile app.
Offers a 24-hour banking service line.
Reasons Not to Bar Harbor Bank & Trust
They are only located in Maine, New Hampshire and Vermont with 49 branches scattered about in total.
The monthly fee on their Convenient Checking with Interest account is not completely waiveable.
Lacking a senior, youth or health checking and savings account.
Bar Harbor Bank & Trust Routing Number
The routing number for Bar Harbor Bank & Trust varies based on regions or locations. To find your routing number, check the lower left hand corner of your Bar Harbor Bank & Trust check.
Contact Customer Service
You can reach Bar Harbor Bank & Trust at 888-853-7100.
To speak to a customer representative, their business hours are:
Monday to Friday at 7:30 a.m. – 5:30 p.m.
Saturday at 8:00 a.m. – 12:00 p.m.
They also have a 24-hour banking service line that you can call at 888-638-1950.
How Bar Harbor Bank & Trust

Compares
Chase Bank: Chase is one of the biggest banks in the U.S and offers just about almost everything. Compared to its other competitors, Chase offers much more checking account options.
Discover Bank: Discover Bank is also an online nationwide bank that offers bonuses for their checking and savings accounts! You can earn cash back rewards when you open a checking account and generous bonuses for opening a savings one.
Wells Fargo: Located throughout the US with over 5,800 branches and 13,000 ATMs. They offer a variety of deposits accounts, including accounts for teens and customers who need a second chance.
Bottom Line
If you happen to live in Maine, New Hampshire or Vermont and want to maximize your spending, then perhaps consider Bar Harbor Bank & Trust to help with that.
When you link your checking account to Statement Savings, you can easily transfer funds for future expenses, or you can open a Savings Transfer Club to put funds towards holidays and vacations.
However, keep in mind that when you look for a checking or savings account be sure to look into all the fees charged. Don't focus on the interest rate alone, but on what the account will cost you overall.
If Bar Harbor Bank & Trust has the variety and options you're looking for, apply today! Keep up with the latest promotions from Bar Harbor Bank & Trust.
For more options from a variety of banks, see our list of the best bank promotions!