Ally Bank is an online bank with competitive interest rates compared to other online banks and higher rates than most brick and mortar ones. The products they offer have no minimum balance requirements or service fees.
Because it doesn't have to put money into physical branches, Ally is able to offer better rates and fees than traditional brick-and-mortar banks and they can invest more in their products. Keep reading below to see if Ally Bank's services satisfy your basic banking needs!
Checking Account Options
Interest Checking
Ally's checking account offers two interest tiers based on your balance. Although the rate is low, it's better compared to traditional checking accounts without any interest. You can also use any of the 55,000 Allpoint ATMs without any fees!
You can find their ATMs in popular stores like Target, Costco, Speedway, Walgreens, CVS, and Safeway. Plus if you do go out of network, Ally will reimburse any ATM fees up to $10 per statement cycle.
Checking account features:
Get free debit MasterCard, standard checks, and postage-paid deposit envelopes.
No monthly maintenance fees
24/7 live customer care – talk to a real person
Use any Allpoint® ATM in the U.S. for free, plus we reimburse up to $10 per statement cycle for fees charged at other ATMs nationwide
Deposit checks remotely with Ally eCheck Deposit?
Send money to, or receive money from, friends and family with a bank account in the U.S. quickly and securely with Zelle®
Protect your legacy. Open this account for a Trust.
EMV chip technology
Compare Checking Accounts
Chase Total Checking®Chase Premier Plus CheckingSMHSBC Premier CheckingHSBC Advance CheckingHuntington Asterisk-Free Checking®Huntington 5 Checking®Huntington 25 Checking®BBVA Online Checking
Savings Account Options
Online Savings
They offer a very competitive APY for their savings account. Another perk is that it has no minimum deposit and no service fees. You can open as many savings accounts as you want, this is a major benefit if you are saving for multiple goals.
Here are some account features:
Interest compounded daily.
Earn a higher rate than traditional savings
Available to open in the name of a Trust.
No monthly maintenance fees
24/7 customer service
Online & Mobile Security Guarantee
Member FDIC
Compare Savings Accounts
Chase SavingsSMCIT Bank Savings BuilderAmerican Express® Personal SavingsSimpleDiscover Online SavingsAxos Bank High Yield Savings
Money Market Account Options
A money market account is essentially a combination of a checking and savings account that gives you easy access to your funds at any time. For Ally's Money Market account, you will get a free debit card and free checks. The APY on this account is less than that of Ally's other accounts, but you do have the option of accessing your funds whenever you want.
Compare Money Market Accounts
Axos Bank High Yield Money MarketDiscover Money MarketBBVA Money MarketCIT Bank Money Market
CD Account Options
Down below are how you can earn a higher interest rate by obtaining a CD Account with Ally Bank.
High Yield CDRaise your Rate CDNo Penalty CD
Choose from terms of 3 months to 5 years. The APY may differ depending on your opening deposit account. Ally offers excellent rates for short term CDs!
Choose between a 2-yr or 4-yr term, you're usually locked into your rate for the entire term of the CD.
But, with this account, your Rate CD gives you a chance to increase it if rate go up during the term.
You can boost your rate once over the 2-year term or twice over the 4-year term.
This CD has a fixed term of 11 months. It allows you to withdraw your full balance and interest at any time without penalty! This will give you flexibility to remove your money if you suddenly need it.
CD account features:
Interest compounded daily
Ten Day Bets Rate Guarantee
Available to open in the name of a trust
Automatic renewal at maturity
24/7 customer service
Online & Mobile security guarantee
Member FDIC
Compare CD Accounts
Discover CDCIT Bank CDSynchrony Bank CDBBVA CD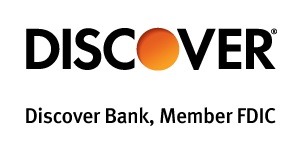 • Available nationwide online, Discover offers CDs with some of the highest & most competitive rates! with select terms as short as 3 months up to 120 months
• Rates ranging from 0.20% APY up to 0.60% APY.
• Opening a Discover Bank Certificate of Deposit is extremely quick and easy.
• Funds on deposit are FDIC-insured up to the maximum allowed by law.
• Start today with a minimum deposit of $2,500!
• Get started and open a Discover CD in 3 easy steps.







• Available online nationwide
• Earn 0.30% APY on a 12-Month CD Term
• Earn up to 0.50% APY
• $1,000 minimum to open
• Selection of terms to meet your needs
• A range of choices. Low minimum deposits.
• No fees to open or maintain the account
• Available as Custodial
• Open a CIT Bank Certificate of Deposit Account today!




With the BBVA CD:
• Earn up to 0.10% APY with just a $500 minimum deposit
• The perfect balance between a great fixed rate and flexible money access.
• Access funds, if needed. No penalty.
• No opening or maintenance fees
• Shorter 11-month timeframe and a great APY
• If you need your funds prior to the maturity date, you can withdraw your money — including any interest earned — beginning seven days after the funds have been received. No penalty. No problem. It's the security of a CD with the flexibility to access your funds early if you need them.


IRA's
You can choose from three IRA's
IRA High-Yield CD (3 months to 5 years)
IRA Raise Your Rate CD (2 or 4 years)
IRA Online Savings
Ally's IRA account may offer tax benefits, you can choose between: Traditional, ROTH, and SEP IRA. The returns are lower than what you could get with a brokerage IRA account. This works best for those who want stability!
IRA Account features:
Interest compounded daily
Available as a Traditional, Roth and SEP IRA
24/7 Customer Service
Online & Mobile Security Guarantee
Member FDIC
Ally Bank Routing Number
ABA/Routing Number: 124003116. Address: 6985 Union Park Center, Midvale, UT 84047. Beneficiary Account Number: Your Ally Bank Account Number. Beneficiary Name: Name as it appears on your Ally Bank Account.
Contact Customer Service
Within the U.S.: 1-877-247-2559
Outside the U.S.: +1 757-247-2559
Hearing impaired: 1-877-320-2559
Reasons to Bank with Ally Bank
No minimum deposit and no maintenance fees! You can open an account with as little as you want and start earning interest right away! If you open a savings account with no deposit, you must fund it within 30 days of account opening.
24/7 customer service support by phone and live chat! Don't worry because they have a real human person who can help you at any time of the day!
You can easily deposit check by phone! Just take a picture on your phone and send it through the mobile app!
They are well known for their user friendly website!
You can make check deposits, transfer money, pay bills, find nearby ATMs, and more on the go with their mobile app! You can download the mobile app for Android or iOS!
They offer a variety of products like ETFs, mutual funds, options, futures, and Forex with Ally Invest!
If ever the bank defaults, the government will pay you every cent you had in the account, up to $250,000.
Reasons Not to Bank with Ally Bank
Although Ally offers help 24/7, some people prefer still in person bank transactions.
If you want to use Ally for checking as well, their fees increased slightly! They used to offer unlimited ATM reimbursement, but now they are charging $10 a month!
The savings account doesn't come with an ATM card, so you can't make quick withdrawals at ATM machines. Instead, you'll have to do online transfer which may take a few days!
How Ally Bank Compares
Capital One 360: Capital One 360 Savings account offers no fees and minimums as well and is FDIC-insured! Join the team of millions of savers!
Common Facts and Questions
Is Ally a safe bank? It is 100% safe. Not only that, but it is FDIC insured for up to $250,000 per account. This means that even if Ally bank goes out of business, your money will be insured up to that amount by the federal government.
Are online banks safe to use in general? Generally, online banks have to follow the same rules and regulations as traditional banks, so treat them the same way. As long as the online bank you choose is FDIC insured (as mentioned above) then you're in good hands. Additionally, online banks have multiple layers of digital security to make sure your information is safe. Ally, specifically,  comes fully equipped with anti-virus protection, firewalls, and encryption, as well as a 2-step authentication procedure to protect its customers.
Are CDs worth it? CDs act as a way for you to grow your money when you know you're not going to need it for a long time. At the time of the opening of your account, you will know exactly how much interest you will earn and it will not change for the duration of your term.
Is Ally Bank only online? Ally Bank is completely online. There are no physical branches. However, they do have offices in Detroit, Michigan and Sandy, Utah as well as several corporate offices across the U.S.
Is Ally Bank American owned? Ally Bank is American owned. Originally known as GMAC (the finance division of General Motors), in 2010 it was rebranded as Ally Bank.
Compare to Other Banks
---
---
Bottom Line
Ally Bank is one of the most well known online banks in the industry! They offer so many options for banking that allows you to have more flexibility! If you like no minimum deposit, no account minimum and no maintenance fees then this is a good bank option for you!
Otherwise you can look for another bank! But if you're interested in banking with Ally Bank, see what they have to offer through Ally Bank Promotions! And while you're here on HMB, check our full list of Best Bank Promotions for more options!
Helpful Tips