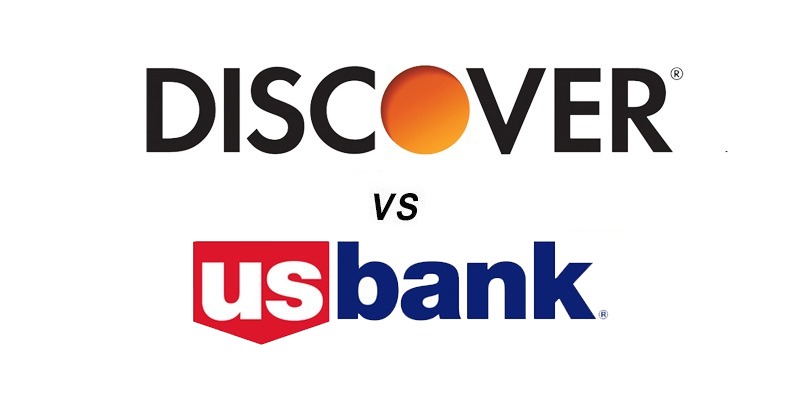 Discover Bank is an online-only financial institution offering different banking services like checking, savings, money market and even CDs.
They offer high interest rates that are comparable to other big named banks, so be sure to check out all the products they have.
While US Bank has different locations with more than 3,000 branches across 26 states.
They offer a wide variety of checking, savings, CDs, and retirement accounts available to those who are looking for them. Plus they also have specific accounts for students and seniors.
Continue reading below to see a side-by-side comparison between Discover and US Bank, so you can see which one offers the services you need the most.
Discover
US Bank
Locations
Online Only
More than 3,000 branches across the U.S. (Locator)
ATMs
Over 60,000 no-fee ATMs
More than 4,700 ATMs
Savings
4.5/5
3/5
CD
4/5
Checking
4.5/5
3/5
Money Market
5/5
3/5
Customer Service
5/5
4.5/5
Mobile App
5/5
4.5/5
Pros
-High yield
-Cashback checking
-24/7 customer service
-Promo CD with high APY
-Free student account
-24/7 customer service
Cons
-No interest checking
-$2,500 minimum deposit for CDs
-High minimums to waive fees
– Low savings
Bottom Line
Discover offers some of the highest interest rates on the market.
US Bank offers a wide selection of accounts catered to your needs.
---
U.S. Bank Promotions
---
---
Discover Bank Promotions
---
Discover Online SavingsDiscover CheckingDiscover Money MarketDiscover CDDiscover IRA CD
Compare to Other Banks
---
---
Bottom Line
Which Bank is Better: Discover or US Bank?
In summary:
Discover Bank's savings and customer service are worth checking out since it offers high-interest rates compared to traditional savings accounts that pay very little interest.
US Bank offers different types of accounts from savings to retirements. They also catering to students and senior citizens.
For more variety of options, see our list of the best bank account bonuses & savings account offers.
More on Discover:
More on US Bank: