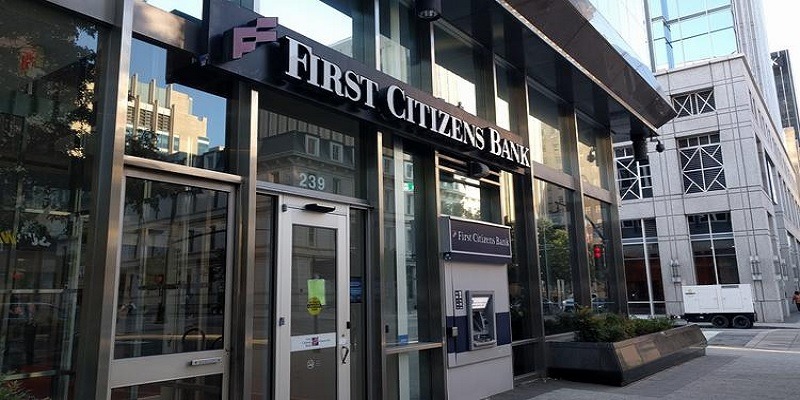 When opening a checking or savings account, what are the features and benefits that you expect the most? First Citizens Bank has benefits and features that enhance your banking experience.
First Citizens Bank has been around since the 1800s, growing rapidly since its original bank opening. If you're interested in what First Citizens Bank has to offer, continue reading to learn more!
Checking Account Options
Each and every First Citizens Bank checking account comes with a free Visa debit card, free online and mobile banking, and access to more than 475 ATMs.
Free CheckingSelect CheckingPremier CheckingPrestige CheckingPremier Executive Checking
If you hate paying fees and just need the bare minimum, this account is perfect for you. There are absolutely no minimum balances or maintenance fees so long as you get paperless statements.
Paperless statements are required. To be eligible for Free Checking, you must sign up to receive First Citizens paperless statements within 60 days of account opening.
If you do not sign up and receive paperless statements, your account will be converted automatically and without prior notice to you to a Select Checking account and will be subject to the fees and charges applicable to a Select Checking account.
The applicable fees and charges will be debited from your account without further notice to you and will appear on your account statement. If you overdraw your account, fees may apply. Refer to our Personal Account Disclosures for full details.
If you can maintain a balance of $1,500 in your checking account or you have a direct deposit of at least $250 per month, you will not be charged a service fee on this account.
If you want an interest bearing account, consider opening a premier checking account.
However, you'll need a $5,000 balance across all deposit accounts at First Citizens, direct deposits totaling $4,000 monthly in your Premier Checking, a line of equity of at least $25,000, or a consumer loan of at least $10,000. If you reach any of those requirements, you'll gain access to higher CD rates and lower rates on equity loans.
With at least a $100 opening deposit and a combined $25,000 deposit balance, you can waive the monthly service fee on this account. Fees can also be waived with direct deposits of at least $6,500 are made to that account, a line of equity amounting to at least $100,000 is reached, or a consumer load of $25,000 is made.
You'll receive free overdraft protection transfers, a free 3″ x 5″ safety deposit box (where available), and free designer checks in addition to benefits from the premier checking account.
With just $50, you'll be able to open this checking account, but you will need a combined balance in all of your deposit accounts of at least $100,000 to waive the monthly fee.
On top of the benefits you receive from the Premier and Prestige Checking accounts, you will also receive tiered interest rates, higher rates on CDs, higher limits on your ATM withdrawals, unlimited non-First Citizens Bank ATM withdrawals, free incoming wire transfers, free stop payments and free external transfers.
(Visit First Citizens Bank to learn more)
Savings Account Options
At First Citizens bank, the more money you have, the higher the rates you'll get. They have a wide variety of savings accounts, ranging from your standard savings account to premier accounts with higher rates. Please note that there is a minimum opening deposit of $50.
E.SavingsRegular Savings
If you prefer online banking, this account is perfect for you. There is no minimum balance or monthly maintenance fee required for this account. You are restricted to two withdrawals per month, though. Any withdrawals beyond that and you will pay a per withdrawal fee.
Fees can be waived by keeping an average balance of $300. If you want to withdraw money at no cost, an average balance of $2,500 must be maintained. If it's not met, you'll pay for every withdrawal made after your 2 free withdrawals. The interest is compounded daily on this account and there are no monthly service charges for children ages 17 and under.
(Visit First Citizens Bank to learn more)
Money Market Account Options
If you have $500 to open the Money Market Savings account and you plan to maintain at least a $1,000 average balance per day, you'll be able to earn higher money market interest rates on this account. Up to 6 complimentary withdrawals can be made per month. Afterwards a fee is paid for every withdrawal.
CD Account Options
First Citizen's bank has CDs ranging from 7 days to 60 months. The longer you leave your money, the higher the rate you'll receive. The CDs don't have a monthly fee and your money earns tiered interest rates (the more you save, the higher the interest that you earn). You do need at least $500 to open a CD at First Citizens Bank.
Compare to the best CDs such as Sallie Mae Bank 27-Month CD (5.00% APY), Sallie Mae Bank 23-Month CD (4.85% APY), CIT Bank 18-Month CD (4.60% APY), Blue Federal Credit Union 15-Month CD (4.70% APY), Quontic Bank 60-Month CD (4.45% APY), Sallie Mae 14-Month No-Penalty CD (4.40% APY), and CIT Bank 11-Month No-Penalty CD (4.10% APY).
Editor's Note: Looking for a more specific term CD? See these posts below:
Reasons to Bank With First Citizens Bank
Open a TogetherCard account with your teenager or college-aged kid to help maintain funds. The Together Card is a reloadable Visa Debit Card. Once funds in the account run out, your child can't use it. This eliminates the risk of overdrafts and teaches financial responsibility. It's free with the Prestige or Premier checking accounts, but it is available with all other checking accounts for a nominal fee.
Overdraft Protection. If you're ever worried about overdraft fees, set up a protection plan that will automatically transfer funds from your savings into your checking. Fees apply for each type of overdraft protection, so make sure you understand the bottom line before enrolling in any type of protection.
Special Accounts for Military Members. With a monthly direct deposit, the two checking accounts are available for free. If you can maintain an an average daily balance of $300, the savings account can also be free. The accounts come with relationship banking benefits and the savings account earns interest on the balance.
24/7 Deposits
Online/Mobile Banking. Manage your accounts and funds online or through the mobile app anytime, anywhere.
Receive alerts/texts about unusual spending. This is just a nice little safety feature so that you're always aware of how your card is being used.
Create automatic payments to a savings account. This is really useful for reaching financial goals.
Pay Back Friends or Family Right From Your Phone. Split the bill from dinner or the cost of a gift by using just your email address or phone number. The transferring of funds can take from one to two business days.
Traveler's Checks in Foreign Currency. First Citizens Bank will inform on you on the difference between currency when you're travelling to make sure you don't lose any money or not bring enough.
Relationship Interest Rates on CDs. On the Premier or Prestige checking accounts, First Citizens Bank will provide holders of those accounts with higher rates on CDs.
Reasons Not To Bank With First Citizens Bank
You need to maintain high balances to avoid the monthly service charges on checking with interest. The Free Checking account doesn't pay any interest.
Limited Branch Access. Unless you live in one of the 19 states with a physical branch you'll have to do your banking online.
First Citizens Bank Routing Number
The main routing number is 051000033. To find find this routing number, you can simply check the bottom left corner of your checks – check to see if this number differs.
Contact Customer Service
Reach First Citizens Bank Customer Service at 1 (888) 323-4732.
In addition, you're able to fill out an online Customer Service Request, but a response can to take between one and two business days.
How It Compares
Citizens Bank: Citizens Bank is a Midwest and East Coast bank with branches in 10 different states. Citizens Bank offers a large number of checking and savings account options as well as CDs and IRAs. They also offer a GoalTrack program that helps you track and meet your goals, with bonuses offered in certain situations.
BB&T Bank: This bank has coverage in only 13 states. Accounts can be opened for all ages – Teenager to Senior. They also have savings accounts that offer high-yield interest rates for those who are in between investments and need a safe place to park their money.
Bank Of America: Many resort to Bank of America since it's a household name. However, BoA has a low variety of accounts to choose from unlike First Citizens Bank. If you want more physical locations, BoA is good, but First Citizens Bank may have an account that suits your needs better.
Bottom Line
If you are looking to do all of your banking in one local bank, First Citizens Bank does offer many benefits. Although you can't access your funds nationwide, there are many ways to waive your monthly service fees and maximize the interest earned on your deposit accounts.
If you're interested in banking with First Citizens Bank, see our list of the latest First Citizens bank bonuses! For more options from a variety of banks, see our list of the best bank promotions!
Helpful Tips