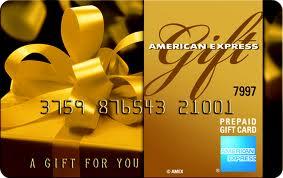 Check out the most complete list of American Express Gift Card Fee Waiver and Free Shipping Promo Codes from below. Easily get $8.95 or $5.95 in discount savings from the free shipping codes, and $3.95 discount from the purchase fees. Your Amex gift cards have no monthly fees, no inactivity fees, and the funds don't expire. This is a perfect gift to your friends and family, especially to your co-workers in the workplace!
They give you the option to get your business American Express gift cards with custom messages or even your business logo on them. If you choose the eGift card option, Amex will gladly email straight to your inbox to be used right away. You can purchase business gift cards for up to $75,000! However, the maximum amount for a personal gift card can only be up to $5,000.
Need to spend certain amount on your new credit card to get the bonus money? Your best way to fulfill the spending requirement is to buy American Express Gift Card which can be use to buy almost anything. American Express Gift Card is a great gift idea and can be useful for future purchases.
*Updated: April 22, 2014*
Pay No Purchase Fees Now
American Express® Custom Message Business Gift Cards are the perfect way to celebrate Admin Day, April 23. Emboss a personal message just from you. No Purchase Fee. Click on this special offer link & use code FPADMIN. Ends 4/30/14*.
Administrative Professionals Day is April 23rd. Give an American Express® Business Gift Card and save with No Purchase Fee until 4/30/14 with this special offer link & code FPADMIN*.
This Mother's Day it's her choice. Give an American Express® Gift Card and save with no purchase fee until 5/15/14 with code FPMOM.
ADAYPCB – valid through 5/31/14
MOMCNH – valid through 5/31/14
FPMOM – valid through 5/15/14
FPADMIN – valid through 4/30/14
Consumers Amex Gift Cards: It's not too late to give a great holiday gift. In a rush? Send an American Express® eGift Card to the inbox of your friends and family in minutes.

Business Amex Gift Cards: The perfect thank you card for business. American Express® Business Gift Cards are the perfect way to say thank you to employees, colleagues and clients.

Normally, there is a $3.95 purchases fee with American Express gift cards. Make it personal and pay no purchase fee. Order your American Express® Gift Cards with a name embossed today.

Credit Cards Bonuses with Big Spending Requirements:
*HOT DEAL ALERT* Looking for a Barclaycard bonus? You may be interested in the Arrival World MasterCard: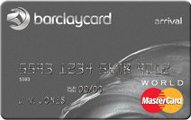 Barclaycard Arrival World MasterCard offers 40,000 bonus miles($400 credit toward your next trip) after you $3,000 in purchases within the first 90 days from account opening. It's a new premium card with 2.2% cash back towards travel due to the card's 10% redemp­tion rebate! This 40,000 bonus miles is redeemable towards $400 in cash credit towards any travel purchase. The $89 annual fee is waived for the first year. Barclaycard Arrival World Review

Free Shipping Waiver Codes:
There is a $5.95 Standard USPS shipping, $8.95 Express 2nd Day, or $15.95 Express Next Day. Use the code below to get free standard shipping for gift card order under $200.
There is a standard shipping fee of $5.95 savings. However, you may have notice there is a 2-day shipping fee of $8.95. Simply sign up for "Premium Shipping Plan" and get free next day air delivery for 90 days. There is no cost for this free trial. If you don't find it useful anymore after the free trial period, then cancel before they charge you.
Free standard shipping($5.95 savings)
Log in to Amex Account
Click Gift Cards at the bottom of the page
Then Manage your orders
Shipping Addresses section
Your Premium Shipping Plan free trial will end in xx days, Click View
Hit Cancel
American Express PREMIUM SHIPPING PLAN
Log in and enroll today to get unlimited next-day shipping
Benefits of the Plan
Enjoy Unlimited Next-Day Shipping on any Amex gift card order for one year
No Limit to how often you use it per year
No Minimum Purchase so you get free next-day shipping on every order, big or small
How it Works
Log in to your American Express online account.
Choose "Premium Shipping (Next Day) $99/year" as your shipping method on your order.
Enjoy unlimited next-day shipping for one year.
You have nothing to lose and much to gain by using this Amex method to meeting your bonus spending requirements.  Buy Amex gift cards today!
Read more on our Amazing list of Save Money Online now!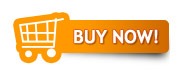 American Express® Premier Rewards Gold Card offers 25,000 membership rewards® points for spending $2,000 within the first 3 months. The 25,000 bonus membership rewards points can be redeemed for $250 gift cards of your choice. You'll also earn 15K points after you spend $30,000 within one calendar year. Cardholders earn fast with 3X points for flights booked with airlines, 2X points at US gas stations and US supermarkets, 1X points on other purchases. You can use points for gift cards for dining, entertainment, and to shop over 300 of some of your favorite brands. No annual fee first year, then $175! Apply Now---

Amex Premier Rewards Review