Look no further! With Credit Sesame, Credit Karma, & Quizzle, you can now get free credit scores from all three major credit bureaus (Experian, Equifax, & TransUnion) at no cost! However, you want to know your credit score for free without a credit card or free trial or membership required.
Free Credit Score (No Trial, No Credit Card Needed)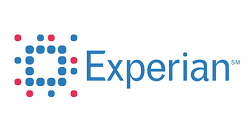 Good news! You can now access your credit score report absolutely free when you register and sign up at freecreditscore.com! No credit card is required either! Experian has also released an app that you can download and see your credit score report via your handheld device! You can download the app via iOS or Android. FreeCreditScore also offers credit resources as well whether you're looking to learn more about credit or simply trying to secure a better rate on credit cards or loans, freecreditscore.com has the resources to help you find what you're looking for. Sign up today!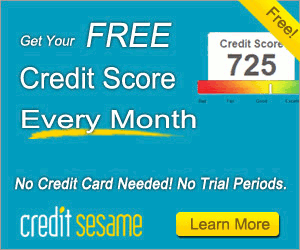 Credit Sesame offers free credit score based on your Experian credit report once a month. You credit score range is from 300-850 for absolutely free with no obligation of any kind. By setting partnerships with banks and mortgage companies, Credit Sesame is an ad-supported if you sign up for a loan or other financial product through the site. If you have ever taken out money without being able to pay it back in full or on time, this would impact your credit rating in a very meaningful way. It is important that you make payments on any debts you owe, this would be the easiest way to ensure that you are not suffering from the problems that come with a low credit score for the rest of your life. If you have a poor credit score, you would find it difficult to obtain a loan with reasonable rates, opening up a credit card account, or even arranging to have utility services provided to a property. It is important that you take the steps needed to correct any negative information listed on your credit report. Credit Sesame would allow you to obtain a Free Credit Score that would make it easy for you to see exactly where you stand.
Get your credit score for free in less than 90 seconds.
Improve and protect your score with free credit monitoring.
Checking your credit score doesn't hurt your credit score.
You will not be asked for a credit card number.
You will need to provide your personal information and Social Security number to some of these companies, naturally, so be comfortable with that. None of these methods by themselves will affect your credit score as you are requesting them for yourself.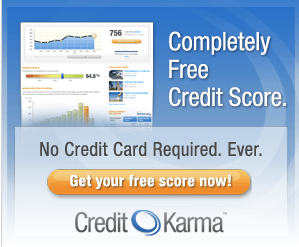 Credit Karma offers free credit score based on your TransUnion credit report on a weekly basis. Same as FICO, the score range from 300-850. They offer insights into improving your credit score, and you can also opt-in to free daily credit monitoring. If you need to find out what your credit score is, look no further than Credit Karma, a complete free credit scoring and ways to improve your credit.
Truly Free Credit Scores: Get your 100% free credit score instantly, securely and safely. Always free. No credit card required.
Free Credit Monitoring: Receive daily notifications of important changes to your credit report. Credit monitoring can help protect your credit.
Account Monitoring: See your real-time transactions and receive notifications about balances, bills, fees and more.
Reviews & Advice: Get credit-smart with reviews and advice from more than 11 million Credit Karma members.
All of this comes with no cost whatsoever! This is not a trial membership or needing a credit card number to get your score. They have many ways to save you money such as insurance, bank info, and so on. It's important to find your credit score for making a big purchase such as buying a car or a house. You will not get a hit on your credit report by going through Credit Karma!


Quizzle offers a free credit score based on your Equifax credit report, aka VantageScore credit score, once every 6 months. They will also provide you a free copy of your Equifax credit score once every six months. Even though the free credit is only twice a year, ranging 300-850, it's still free.
Free credit report and credit score: Quizzle is the only place on the web where you can get a free VantageScore credit score and an Equifax credit report – every six months. You won't find this combination anywhere else on the web. Also, when we pull your credit report it's considered a soft inquiry, which means it will not hurt your score.
Totally free – no credit card required: Not only do we give you a credit report and score every six months with your free Quizzle account, we also provide other valuable freebies including credit card recommendations, home loan recommendations, a free home value estimate and updates to all your credit builder tools.
Manage your credit with our powerful credit builder tools: With Quizzle, you have all the tools needed to help you improve your credit. Among other things, our tools show you what's holding you back from having a perfect credit score as well as how your score trends over time.

The Discover it® offers free FICO® Credit Score on your monthly statement to help you stay on top of your credit. In addition to the free FICO score, you'll get $50 bonus after first purchase($100 double rewards) along with no annual fee, no overlimit fee, and no foreign transaction fee. Pay zero late fee on your first late payment and they won't increase your APR for paying late. Cardholders earn 5% cash back on up to $1,500 in purchases on rotational categories with free and easy sign-up. And 1% cash back on all other purchases. The new Discover It® Card offers you a free FICO score based on your TransUnion credit report once every month with your statement.