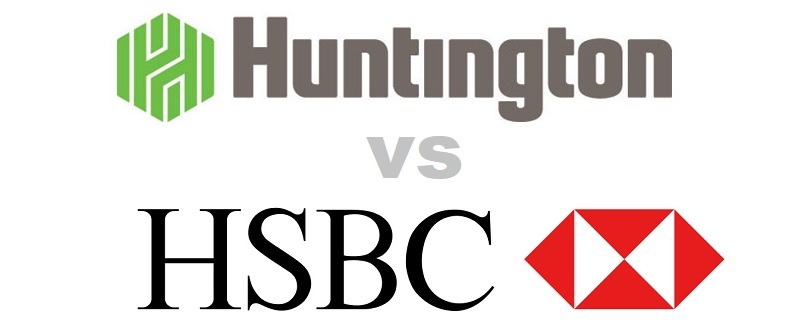 Huntington Bank has nearly 1,000 branches throughout the Midwest. They offer few options for checking accounts and savings accounts. Although minimum requirements are high on interest-bearing accounts, they have a free checking option. Their 14 or 19-month CDs have a great rate with $1,000 minimum opening deposit.
Whereas HSBC Bank is a large multi-national bank and offers several checking accounts for different needs. HSBC Direct is the online banking operation and offers high interest savings for just a minimum deposit of a dollar with no service fees.
Continue reading below for a more in-depth look for both Huntington Bank and HSBC Bank. You can choose to see which one fits your needs the most.
Compare these banking promotions from Chase Bank, Discover Bank, TD Bank, BBVA Bank, CIT Bank, and Bank of America.
Huntington Bank Promotions
Huntington 25 Checking accountHuntington Unlimited Plus Business Checking AccountHuntington Unlimited Business Checking AccountHuntington Business Checking 100 Account
HSBC Promotions
HSBC Premier checking account
Compare to Other Banks
HSBC:
---
---
Bottom Line
Which Bank is Better: Huntington or HSBC?
In summary:
For more variety of options, see our list of the best bank account bonuses & savings account offers.
More on Huntington:
More on HSBC: