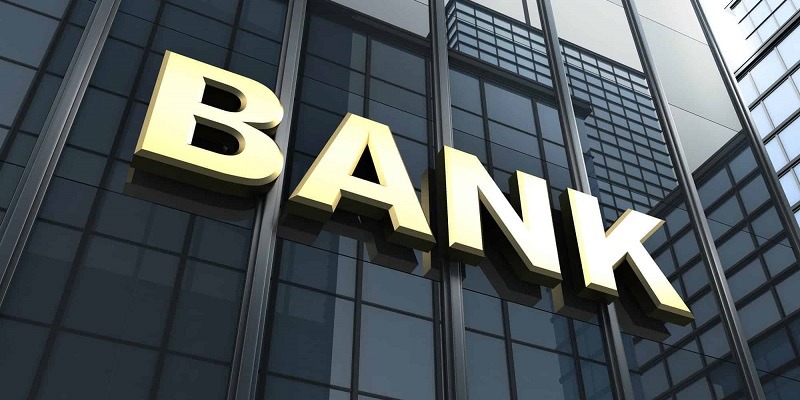 Here you can find out how to meet the Direct Deposit Requirements to earn bonuses and promotions from new bank accounts.
While there are banks promotions that do not require direct deposit, larger bonuses often require direct deposit.
Banks and Credit Unions use cash bonuses to lure in customers in hopes of keeping them long term. By requiring a direct deposit, which is defined as an "electronic deposit of your paycheck, pension or government benefits (such as Social Security) from your employer or the government", they hope to keep you locked in.
While it is very simple to meet this requirement by switching an existing direct deposit to the new account, some people do not have the luxury of receiving direct deposit or government benefits.
Thus we compiled a list of alternatives to meet Direct Deposit Requirements.
When you are able to meet the Direct Deposit Requirements, you are on your way to earn bonuses, waive monthly service fees, and earn higher rates.
What Trigger A Direct Deposit For Bank Bonuses
*It is important to know that your experience may end up entirely differently than someone else. In fact, one singular method is NOT guaranteed to work for everyone. Thus we ask that you leave a comment below letting us know about your experience.
ACH Transfers: Most if not all bank accounts have Automated Clearing House (ACH) Transfers which is a free way to transfer money between financial institutions. You'll find this method to be the most popular, usually within 2 business days, to do an ACH transfers to meet direct deposit requirement.
Capital One 360 Online Checking: This Online Checking account allows you to make ACH Transfers and Person2Person payments (a way to send money to anyone using your email – much like Chase Quickpay). This is also a very popular alternative because you are able to manage your money from anywhere and you avoid traditional hassles such as monthly service fees. Furthermore, you can earn up to $1,000 a year referring new members.
Paypal: You will find limited success with this method but you simply link your new bank account to your Paypal and transfer the balance requirement from Paypal to the account. Sign up here for a $10 bonus with Paypal.
Tips Before You Get Started:
Because there is no guarantee that no single method will work for you, we recommend trying a combination of the options above.
If you plan on applying for several promotions, it is best to have all the options set up first.
There are is no risk for additional fees because you are transferring your own money across multiple banks.
Based on the reported experiences of the many consumers online from sites such as FicoForums, Slickdeals, CreditBoards, Flyertalk, etc, we'll put together the most extensive list of Banks (alphabetically) on alternative method of direct deposit to trigger a bank bonus.
*However, this information is constantly changing, and there is no guarantee these other methods to meet Direct Deposit Requirements will work.
What Banks Count As Direct Deposits
Disclaimer: We make no promise the information below is 100% correct since banks can change what count as direct deposit often.
If a bank/financial institution's name is listed, that means using ACH through them was reported as successful.
You should always do a push transfer and not a pull transfer in order to qualify bank bonuses.
Bank
Reportedly Triggers Direct Deposit via ACH
1st Source Bank
Charles Schwab, Chase
3Rivers Federal Credit Union
Keybank
Adventure Credit Union
Capital One 360
Amalgamated Bank
BMO Harris
American Express Bluebird
Amazon Payment
American Express Serve
Ally, Paypal, CapitalOne 360, Santander ACH push
Ameris Bank
Chase
Anchor Bank
Discover ACH
Andigo Credit Union
Amex Bluebird, Charles Schwab brokerage, Fidelity
Aspiration
Amex Serve
Associated Bank
Ally, PNC
Avidia Bank
Capital One 360 ACH
Axos Bank
Brex payroll, Capital One, Charles Schwab, SoFi, USAA, T-Mobile
Bank & Trust
Alliant, Ally, American Express Serve, Capital One, Charles Schwab Checking, Chase
Bank of America
Amex Serve, Baxter Credit Union, Connexus, Emigrant, E*Trade, PurePoint Financial, Robinhood, Sofi
Bank of New York
HSBC
Bank of the West
BMO Harris, Capital One 360, Discover, Emigrant, Paypal, Schwab, USAA, Venmo
BankWell
Charles Schwab
BB&T
Ally, Charles Schwab Brokeage
Blue Federal Credit Union
BMO Harris
Blue Hills Bank
Discover Checking
BMI Federal Credit Union
Amex Bluebird
BMO Harris Bank
Alliant, Ally, Robinhood, Schwab, UFCU
BOK Financial
Capital One 360, Chase, Charles Schwab
Bridgeview Bank Group
Ally, Gusto
Camden National Bank
Capital One
Capital Bank
Alliant, Ally, Capital One, Charles Schwab, Chase, Discover, Fidelity, Paypal
Capital One
Capital One 360
Capital One 360
Ally, Ameritrade, Charles Schwab, Chase, Clearview, Discover Savings, E*Trade, Fidelity, Fifth Third, First Tennessee, Goldman Sachs, PenFed, Robinhood, TD Ameritrade, U.S. Bank, Vanguard
Charles Schwab
Wells Fargo Business
Charter One
Capital One 360
Chase Bank
*Any transfer that codes as P2P will no longer work for Chase.
*If your transfer has the description "PPD ID/ACH Transfer", most likely that means it's a valid transfer that will trigger the bonus.
Ameritrade, CBC Federal Credit Union, Circle Pay, CIT Bank, Connexus Federal Credit Union, Consumers Credit Union, DoorDash, Elements Financial, First Technology Credit Union, Firstrade, Freshbooks WePay, Goldman Sachs, Google Adsense, Gulf Winds Federal Credit Union, Gusto, Keesler Federal, M1 Finance, MarketForce Payroll, Mercari, M&T Bank, Northern Bank, Orion Federal Credit Union, PenFed, Provident Credit Union, Santander Bank, SoFi Invest, SoFi Money, Stanford Federal Credit Union, TD Ameritrade, T-Mobile Money, Wise, Uber, Uber Eats, University Federal Credit Union, Wealthfront, Wisebanyan
Chime
Ally, American Express Serve, Apply Pay, American Express Bluebird, Cash app, Charles Schwab, Chase, Circle Pay, Coinbase, Discover, Hancock Whitney, Huntington, Northwest FCU, PNC, TD Bank, Wells Fargo, USAA, U.S. Bank
CIBC US
Venmo
Citi
Amazon Payment, Chase, Discover, Emigrant Direct, Fidelity, INGdirect, Paypal
Citizens Bank
ACH, Alliant, Ally Bank, Capital One 360, Charles Schwab, Chase Bank, Fidelity Investments, Santander Bank, Vanguard, Venmo transfers
Clearview Federal Credit Union
Discover Trial Deposits
Columbia Bank (NJ)
Capital One 360, Chase, Citizens Bank, Discover, Fidelity, Robinhood, TD Bank, Vanguard, & Venmo
Columbia Bank (WA, OR, ID)
Chase
Commerce Bank (MA)
Paypal, ING
Connexus Credit Union
Ally, BMO Harris
Consumers Credit Union
BMO Harris, Chase, NFCU
Credit Union One
Chase, Discover, PayPal
Current Bank
Alliant Credit Union, Brex, Charles Schwab, Discover, Elements Financial, Northwest FCU
Discover Bank
Amazon Seller Disbursements, American Express Serve, Bank of America Business ACH, Capital One 360, Fidelity, Paypal, TD Ameritrade
Dollar Bank
Wells Fargo
Elements Financial
Alliant, Ally, American Express Serve, Capital One 360, Discover, Goldman Sachs savings, Incredible Bank, Vanguard, Wealthfront, Wells Fargo
E*Trade
Capital One 360
Evansville Teachers Federal Credit Union
Alliant, Initial CC Funding, Chase, Wells Fargo
Fifth Third Bank
Ally, Alliant, American Express, Bank of America, Capital One, Charles Schwab, Chase, Citizens, Discover, E*Trade, Huntington, USAA, Capital One 360, Liberty Financial, Paypal, PNC, Serve, Wise, Wells Fargo
First American Bank
MyPay
FirstBank
American Express Serve, First Tech Federal Credit Union, TD Ameritrade
Firstmark Credit Union
ACH, Alliant, Ally
First Merchants Bank
Ally, Amex Bluebird, Goldman Sachs
First National Bank
Chase
First National Bank (NE)
Charles Schwab Trial Deposits
First Niagara Bank
Alliant, Ally, AmEx Savings, Bank of America, Capital One, Capital One, Charlese Schwab, 360, Chase, Discover, HSBC, Paypal, State Farm
First Tennessee Bank
ACH, Alliant, Capital One, Capital One 360, Capital One Savings, Charles Schwab, Discover, First Citizens Bank, Paypal, Santander, Schwab Brokerage, USAA, Wells Fargo, Venmo
First Trade Union Bank
Capital One 360
First United Bank
KickFurther
Five Star Bank
Wells Fargo
Florence Bank
Wells Fargo
Flushing Bank
Amex Serve, Charles Schwab
Fulton Bank
Capital One 360, Citi, Discover, Huntington, Wells Fargo
GoBank
Alliant, BMO Harris, Chase
Great Lakes Credit Union
ACH, Chase
Hancock Whitney
Chase
HomeStreet Bank
Citibank, Paypal, Provident Credit Union
Horizon Bank
Chase
HSBC Bank
Ally, American Express Bluebird, Chase, Discover, PNC Checking, Robinhood, Santander, SoFi Money, Wells Fargo
Huntington Bank
ACH Transfers, Alliant, Ally, Amazon Payment, Amex BlueBird, Capital One, Chase, PNC
IC Federal Credit Union
Santander
Incredible Bank
Charles Schwab, Chase, Wells Fargo
Investor Bank
Charles Schwab, Fidelity
JSC Federal Credit Union
Fidelity
Juno
American Express Business checking, Wise (enter "Payroll" in the payment reference field)
Key Bank
American Express Serve, Capital One 360, Chase, Discover Checking, E*Trade, Huntington, Navy Federal Credit Union, Paypal, Stripe Transfer, TD Ameritrade, Wise, USAA, Wells Fargo, Venmo
Lake Michigan Credit Union
ACH
LegacyTexas
Capital One 360
Liberty Bank (CT, MA, RI)
Chase
Mango
Alliant, Amazon Payments, Bluebird, Capital One 360, Fidelity, PayPal
M&T Bank
ACH trial deposits, Capital One, Chase, Citi, Discover, HSBC, Paypal, Paypal, PNC
MB Financial Bank
Capital One, Fidelity
Memory Bank
Discover
MidFirst Bank
Ally
My Banking Direct
Capital One 360, Schwab Brokerage
Nationwide Bank
American Express Serve, Capital One 360, Fidelity, Paypal
NorthWest Savings Bank
ACH, Ally, Capital One, Discover, Paypal, PNC, Schwab, USAA
NuVision Federal Credit Union
Amazon Payments, Ameritrade, Schwab Brokerage
NYCB Family Of Banks
BMO Harris
Old Missouri Bank
BMO Harris
Old National Bank
Initial credit card funding, Fidelity, PNC, Wells Fargo
Old Second Bank
Capital One, Venmo
OneWest Bank
Chase
PeoplesBank (MD & PA)
Alliant, Ally, Charles Schwab, PNC, Wells Fargo
People's United Bank
Alliant, American Express Bluebird
Pinnacle Titans Bank
Discover, PayPal
PNC Bank
Alliant, Ally, American Express, Bank of America, Capital One 360, Chase, Fidelity, PayPal, PenFed
Wise, Venmo transfers, Wells Fargo
Popular Community Bank
Capital One 360, Chase, Citibank, Discover, Wells Fargo
Presidential Bank
ACH
Principal Bank
Capital One 360, HSBC
Regions Bank
Alliant, Ally, American Express Serve, Bank of America, Capital One 360, Charles Schwab, Chase, First Tennessee, PenFed
Salem Bank
E*Trade
Salem Five
Alliant, Capital One
Santander Bank
Alliant, American Express, BMO Harris, Chase, Charles Schwab, Fidelity, Wells Fargo, Venmo transfers
Sandy Spring Bank
American Express Serve
SchoolsFirst FCU
Capital One 360
Seacoast Bank
American Express Serve, Discover
Security Service Federal Credit Union
Paypal
SoFi
Ally, Altra, Astra, Brex, eBay (managed payments), PNC, Revolut, Treasury Direct, Wise
Stoneham Bank
Capital One 360, Wells Fargo
Synovus Bank
Capital One, Chase
Talmer Bank & Trust
Capital One, Chase, Venmo
TCF Bank
Alliant, Ally, Capital One 360, Chase, First Tech, Discover Savings, Fidelity
TD Bank
Ally, Alliant, American Express Savings, Bank of America, Barclays Savings, Capital One 360, Charles Schwab, E*Trade, Fidelity, Marcus, PNC, Truist, USAA, Vanguard, Wells Fargo
Technology Credit Union
Ally, Capital One 360, Charles Schwab, Chase, Citi, Discover, PNC, Schwab, Synchrony
Thrivent Federal Credit Union
American Express Bluebird, Discover
TIAA Direct
Capital One, Capital One 360, Chase, Chase business, Discover, Fidelity, Fidelity CMA
Town Bank
Capital One
TruMark Financial
PayPal
Truist Bank
Ally, Alliant, Adventure Credit, Capital One 360, Charles Schwab, Chase, Discover, Fidelity, Goldman Sachs, Navy Federal Credit Union, Vanguard, Wells Fargo
TruStone Financial
American Express Serve
TruWest Credit Union
Vanguard
Unify Financial Credit Union
Alliant, Capital One, Charles Schwab, Chase, Discover checking, Fidelity, Ticketmaster
Union Bank & Trust
Alliant, Ally, American Express Business Plus, Capital One 360, Charles Schwab, Chase, Discover, Merrill Edge
USAA
Capital One 360, Navy Federal ACH
US Bank
All America Bank, Alliant, Ally Bank, American Express Serve, Apple Cash, Capital One 360, Cash App, Charles Schwab, Chase, Discover, DCFU, Fidelity, Goldman Sachs, Marcus, PayPal, PNC, School's First Credit Union, Simple, SoFi Checking, Tech Credit Union, Unify FCU, USAA, Wealthfront, Wells Fargo, Western Vista Federal Credit Union
Valley National Bank
Capital One, Chase, NFCU
VantageWest
PayPal, Wells Fargo
Varo Money
Alliant, Ally, Bank of America, Capital One, Charles Schwab, Chase, Discover, Santander, Square cash, USAA
Vista Bank
Charles Schwab
Wells Fargo
Bank of America, E*Trade, Fidelity, HSBC, KeyBank, PayPal, PNC Bank, Robinhood, Santander Bank, SoFi Checking, USAA, Venmo transfers
Wesbanco
Keybank
Bank Offers You May Like


See our best bank bonuses updated daily to earn up to $1,000 in free money. Find popular checking offers such as Chase Bank, U.S. Bank, TD Bank, Huntington Bank, Axos Bank, Discover Bank, and BMO Harris Bank. See our best rates for Savings and CD.

FEATURED BANK PROMOTIONS


PROMOTIONAL LINK
OFFER
REVIEW
Chase Business Complete BankingSM
$500 Cash

Review

Chase Business Complete BankingSM
$300 Cash

Review

Chase Total Checking®
$200 Cash

Review

BMO Harris Premier™ Account
$500 Cash

Review

BMO Harris Smart Advantage™ Account
$300 Cash

Review

BMO Harris Smart Money™ Account
$300 Cash

Review

U.S. Bank Smartly® Checking
Up to $400 Cash

Review

U.S. Bank Business Checking
$750 Cash

Review

U.S. Bank Business Checking
$500 Cash

Review

Citi Priority Account
Up to $2,000 Cash Bonus
with required activities.

Review

Citigold® Checking Account
Up to $2,000 Cash Bonus
with required activities.

Review

Discover Online Savings Account
Up to $200 Cash

Review

Chase Private Client
$3,000 Cash

Review

J.P. Morgan Self-Directed Investing
Up to $700 Cash

Review

Chase College CheckingSM
$100 Cash

Review

Chase Secure BankingSM
$100 Cash

Review

SoFi Checking and Savings Account
$275 Cash

Review

Fifth Third Bank CheckingSM
$225 Cash

Review

Huntington Bank Unlimited Plus Business Checking
$1,000 Cash

Review

Huntington Bank Unlimited Business Checking
$400 Cash

Review

Huntington Bank Business Checking 100
$100 Cash

Review

Live Oak Bank Business Savings
$300 Cash

Review

TD Bank Beyond Checking
$300 Cash

Review

TD Bank Convenience CheckingSM
$200 Cash

Review

First National Bank Checking
$400 Cash

Review

PSECU Checking
$300 Cash

Review

Axos Bank Rewards Checking
$100 Cash

Review

Axos Bank Basic Business Checking
$100 Cash

Review

Axos Bank Business Interest Checking
$100 Cash

Review

Nationwide Business Premium Savings
$210 Cash

Review

TradeStation
$150 Cash

Review

Western Alliance Bank 12-Month CD
5.01% APY

Review

Western Alliance Bank High Yield Savings
5.05% APY

Review

CIT Bank Platinum Savings
4.85% APY

Review

Sallie Mae Bank 14-Month No Penalty CD
4.75% APY

Review