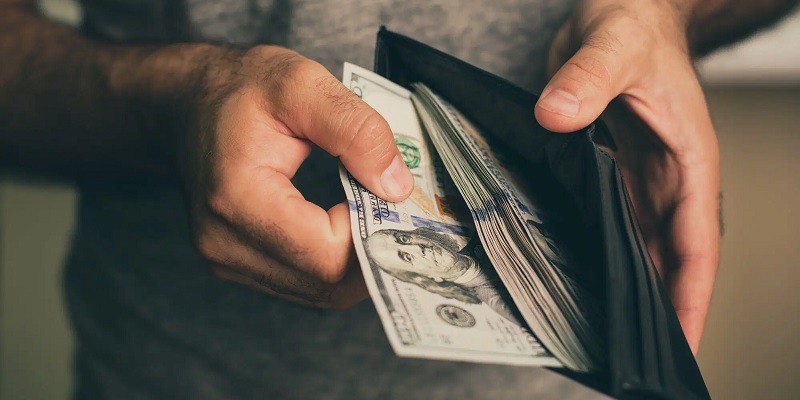 Bank Referral bonuses & promotions are available to existing personal checking, personal savings, or business checking account for all major banks across the United States. It's a great way to earn extra cash with your current bank account or when you open a new bank account. Not only will you be getting a bonus, but your friends and family will benefit with bonus cash referrals for them too!
Refer Our Readers: Feel free to leave your contact information in the comment section below so all readers can reach out and benefit from referral bonuses.
Editor's Note: Use the Search function if you know what bank you're looking for.
For more, see our extensive list of bank bonuses from institutions like Huntington Bank, Chase Bank, TD Bank, Citi, BMO Harris, HSBC Bank, Discover Bank, and more.
Best Bank Referral Bonuses & Promotions
Banks A-H
| Bank or C.U | Referral | Referee | State(s) | Expiration | Review |
| --- | --- | --- | --- | --- | --- |
| 1st MidAmerica Credit Union | $20 | $20 | IL, MO | 12/31/2022 | Review |
| A+ Federal Credit Union | $50 | $50 | TX | None | Review |
| Abington Bank | $50 | $50 | MA | None | Review |
| Abington Bank | $100 | $0 | MA | None | Review |
| Academy Bank | $50 | $50 | AZ, CO, KS, MO | None | Review |
| ACCESSBank | $100 | $100 | NE | None | Review |
| Achieva Credit Union | $50 | $50 | FL | None | Review |
| ACNB Bank | $25 | $25 | PA | None | Review |
| Addition Financial | $50 | $100 | FL | None | Review |
| Advia Credit Union | $200 | $200 | IL, MI | None | Review |
| Air Academy Federal Credit Union | $100 | $100 | IL, MI, WI | None | Review |
| Albert Referral | $75 | $75 | Nationwide | None | Review |
| Allegius Credit Union | $50 | $250 | IN | None | Review |
| Amerant Bank | $50 | $50 | Nationwide | None | Review |
| American Airlines Credit Union | $25 | $0 | Nationwide | 12/31/2022 | Review |
| America's Credit Union | $50 | $50 | Nationwide | None | Review |
| AmeriChoice Federal Credit Union | $25 | $25 | PA | None | Review |
| AMOCO Federal Credit Union | $50 | $50 | TX | None | Review |
| APCI Federal Credit Union | $10 | $10 | PA | None | Review |
| APG Federal Credit Union | $50 | $50 | MD | 12/31/2022 | Review |
| Arapahoe Credit Union | $65, $75, $100, $250, $790 | $65, $75, $100, $150 | CO | None | Review |
| Arizona Bank & Trust | $50 | $0 | AZ | None | Review |
| Arvest Bank | $50 | $50 | AR, KS, MO, OK | None | Review |
| Armed Forces Bank | $50 | $50 | Many States | None | Review |
| Ascent Credit Union | $50 | $100 | UT | None | Review |
| Associated Bank | Up To $500 | Up To $500 | IA, IL, IN, KS, MI, MN, MO, OH, WI | 12/31/2022 | Review |
| Associated Bank | Up To $500 | Up To $500 | IA, IL, IN, KS, MI, MN, MO, OH, WI | 12/31/2022 | Review |
| Atlanta Postal Credit Union | $50 | $50 | GA | 12/31/2022 | Review |
| Ballston Spa National Bank | $50 | $25 | NY | None | Review |
| Bank First | $25 | $100 | WI | None | Review |
| BankPlus | $50 | $50 | AL, LA, MS | None | Review |
| Bankwell | $50 | $50 | CT | None | Review |
| Bank of the West | $25 | $0 | AZ, CA, CO, ID, IA, KS, MN, MO, NE, NV, NM, ND, OK, OR, SD, UT, WA, WI, WY | 12/31/2022 | Review |
| Bankers Trust | $100 | $100 | AZ, IA | None | Review |
| bankESB | $50 | ? | CT | None | Review |
| Bar Harbor Bank & Trust | $50 | $50 | ME, NH, VT | None | Review |
| BCB Community Bank | $25 | $25 | NJ, NY | None | Review |
| BMI Federal Credit Union | $100 | $200 | OH | 06/30/2023 | Review |
| Beacon Credit Union | $50 | $50 | IN | None | Review |
| BECU | $100 | $100 | ID, OR, WA | 12/31/2023 | Review |
| Bell Bank | $50 | $50 | MN | None | Review |
| Bellco Credit Union | $100 | $100 | CO | None | Review |
| Benchmark Federal Credit Union | $100 | $300 | PA | None | Review |
| BHCU | $25 | $25 | PA | None | Review |
| BluPeak Credit Union | $100 | $100 | CA | None | Review |
| Bravera Bank | $100 | $100 | ND, MT | None | Review |
| Broadway Bank | $50 | $0 | TX | None | Review |
| California Coast Credit Union | $50 | $50 | CA | None | Review |
| Capital City Bank | $50 | $50 | AL, GA, & FL | None | Review |
| CDC Federal Credit Union | $25 | $25 | GA | None | Review |
| Cedar Rapids Bank & Trust | $50 | $50 | IA | None | Review |
| Centier Bank | $50 | $50 | IN | None | Review |
| Central Bank | $50 | $50 | OK, MO | 12/31/2023 | Review |
| Chartway Federal Credit Union | $50 | $50 | FL, NC, TX, UT, VA | None | Review |
| Charles Schwab | $100-$500 | $100-$500 | Nationwide | None | Review |
| CIBM Bank | $50 | $50 | IL, IN, WI | 12/31/2023 | Review |
| Citizens Equity First Credit Union | $25 | $0 | CA, IL | 06/30/2023 | Review |
| City & County Credit Union | $25 | $25 | MN | None | Review |
| Clearview Federal Credit Union | $50 | $50 | PA | None | Review |
| Coca-Cola Credit Union | $25 | $25 | GA | None | Review |
| Columbia Credit Union | $70 | $70 | WA | None | Review |
| CommonWealth Central Credit Union | $50 | $50 | CA | None | Review |
| Communication Federal Credit Union | $25 | $0 | KS | 12/31/2022 | Review |
| Community 1st Credit Union | $50 | $50 | IA, MO | None | Review |
| CommunityAmerica Credit Union | $25 | $25 | KS, MO | None | Review |
| Community Bank & Trust | $50 | $50 | IA | None | Review |
| Community Choice Credit Union | $50 | $50 | MI | None | Review |
| Community Credit Union Florida | $100 | $100 | FL | None | Review |
| Community Financial Credit Union | $25 | $25 | MI | None | Review |
| Community First Credit Union | $25 | $25 | FL | None | Review |
| Community Focus Credit Union | $50 | $250 | MI | None | Review |
| Cooperative Teachers Credit Union | $50 | $150 | TX | None | Review |
| Cornerstone Community Financial | $50 | $50 | MI | None | Review |
| Credit Union of Denver | $25 | $25 | CO | None | Review |
| Credit Union of Southern California | $50 | $50 | CA | 12/31/2022 | Review |
| Credit Union West | $70 | $70 | AZ | None | Review |
| cPort Credit Union | $100 | $100 | ME | None | Review |
| Darden Credit Union | $50 | $50 | FL | None | Review |
| DayAir Credit Union | $100 | $100 | OH | None | Review |
| Dean Bank | 3,000 Debit Card Reward Points | 3,000 Debit Card Reward Points | MA | None | Review |
| DFCU Financial | $50 | $50 | MI | None | Review |
| Department of Labor Federal Credit Union | $50 | $50 | DC | None | Review |
| Desert Financial Credit Union | $100 | $100 | AZ | None | Review |
| Diamond Valley Federal Credit Union | $25 | $0 | IN | None | Review |
| Digital Federal Credit Union | $50 | $100 | Nationwide | None | Review |
| Dollar Bank | $25 | $100 | OH, PA, VA | 03/31/2023 | Review |
| Dubuque Bank & Trust | $50 | $0 | IA | None | Review |
| Electro Savings Credit Union | $25 | $100 | MO | None | Review |
| Energy Capital Credit Union | $10 | $10 | TX | None | Review |
| Exchange Bank | $25 | $25 | KS, NE | None | Review |
| F&M Bank | $25 | $25 | IA, MN | None | Review |
| Fairwinds Credit Union | $100 | $100 | Nationwide | None | Review |
| Farmers Insurance Federal Credit Union | $70 | $0 | AZ, CA, KS, MI, OK, TX, WA | None | Review |
| Fidelity Bank | $50 | $50 | MA | None | Review |
| Financial Partners Credit Union | $100 | $100 | CA | None | Review |
| Finex Credit Union | $100 | $100 | CT | None | Review |
| First American Bank | $100 | $100 | FL, IL, WI | 12/30/2022 | Review |
| First Bank | $50 | $50 | NC, SC | None | Review |
| First Basin Credit Union | $25 | $25 | TX | None | Review |
| First California Federal Credit Union | $25 | $25 | CA | None | Review |
| First Community Credit Union | $25 | $25 | TX | None | Review |
| First Community Credit Union | $25 | $100 | IL, WI | None | Review |
| First Flight Federal Credit Union | $25 | $25 | NC | None | Review |
| First Florida Credit Union | $50 | $50 | FL | None | Review |
| First Financial Federal Credit Union | $25 | $25 | MD | None | Review |
| First Financial Federal Credit Union | $50 | $50 | NJ | None | Review |
| First Merchants Bank | $50 | $50 | IN, IL, OH | None | Review |
| First National 1870 | $50 | $50 | NM | None | Review |
| First Nebraska Credit Union | $50 | $50 | NE, IA | 12/31/2022 | Review |
| First Savings Bank of Hegewisch | $25 | $0 | IL | None | Review |
| First South Financial | $50 | $50 | TN | 03/31/2023 | Review |
| First Tech Federal Credit Union | $100 | $100 | Nationwide | 01/31/2023 | Review |
| First United Credit Union | $50 | $50 | MI | None | Review |
| First US Community Credit Union | $100 | $100 | CA | 12/31/2022 | Review |
| Finex Credit Union | $25 | $25 | CT | None | Review |
| Florence Bank | $25 | $25 | MA | None | Review |
| Focus Federal Credit Union | $50 | $50 | OK | None | Review |
| Franklin Mint FCU | $50 | $50 | PA | None | Review |
| Frontwave Credit Union | $100 | $100 | CA | 12/31/2023 | Review |
| Frontier Bank | $50 | $50 | IA, MN, SD, NE, ND | None | Review |
| Fort Billings Federal Credit Union | $25 | $25 | NJ | None | Review |
| Forum Credit Union | $10 | $10 | IN | None | Review |
| GE Credit Union | $25 | $0 | CT | None | Review |
| Gerber Federal Credit Union | $25 | $25 | MI | None | Review |
| Gesa Credit Union | $100 | $100 | WA, ID, OR | None | Review |
| Greater Texas Credit Union | $50 | $50 | PA | None | Review |
| GO2Bank | $50 | $50 | Nationwide | None | Review |
| GOLD Credit Union | $50 | $50 | TX | None | Review |
| Great River Federal Credit Union | $150 | $150 | MN | None | Review |
| Great River Federal Credit Union | $50 | $50 | MN | None | Review |
| Great Erie Federal Credit Union | $50 | $50 | NY | None | Review |
| Green State Credit Union | $50 | $50 | IA | None | Review |
| Grove City Area Federal Credit Union | $50 | $50 | PA | None | Review |
| GTE Financial | $25 | $25 | FL | None | Review |
| GO2Bank | $50 | $50 | Nationwide | None | Review |
| Guaranty Bank & Trust | $50 | $50 | MS, TN | None | Review |
| Gulf Coast Bank & Trust | $50 | $50 | LA | None | Review |
| Harbor Pointe Credit Union | $25 | $25 | MN | None | Review |
| Hawthorn Bank | $150 | $50 | MO | None | Review |
| Healthcare Associates Credit Union | $25 | $25 | IL | None | Review |
| Heartland Bank and Trust Company | $15 | $15 | IL, MO | None | Review |
| Heartland Credit Union | $50 | $25 | KS | None | Review |
| Heartland State Bank | $100 | $100 | SD | None | Review |
| Heritage Federal Credit Union | $50 | $50 | IN, KY | None | Review |
| Heritage Valley Federal Credit Union | $10 | $10 | PA | None | Review |
| Hometown Bank | $100 | $100 | CT, MA | None | Review |
| HomeTrust Bank | $25 | $25 | NC, SC, TN, VA | None | Review |
| Horizon Federal Credit Union | $25 | $25 | PA | None | Review |
| Huntington Bank | $25 | $25 | OH, MI, IN, PA, KY, WV | None | Review |
| Huron Valley State Bank | $50 | $50 | MI | None | Review |
| Huntington Bank | $25 | $25 | OH, MI, IN, PA, KY, WV | None | Review |
| Huron Valley State Bank | $50 | $50 | MI | None | Review |
| Huron Valley State Bank | $50 | $50 | MI | None | Review |
| Huron Valley State Bank | $50 | $50 | MI | None | Review |
| Huron Valley State Bank | $50 | $50 | MI | None | Review |
| Huron Valley State Bank | $50 | $50 | MI | None | Review |
| Huron Valley State Bank | $50 | $50 | MI | None | Review |
Bank I-Z
| Bank | Referral | Referee | State(s) | Expiration | Review |
| --- | --- | --- | --- | --- | --- |
| Illinois Bank & Trust | $50 | $0 | IL | None | Review |
| Illinois Educators Credit Union | $10 | $10 | IL | None | Review |
| Illinois State Credit Union | $100 | $100 | IL | None | Review |
| Incenta Federal Credit Union | $50 | $50 | OH | None | Review |
| Independent Bank | $50 | $150 | MI | None | Review |
| Independent Bank | $50 | $150 | MI | None | Review |
| Inland Bank | $100 | $0 | IL | None | Review |
| Interra Credit Union | $25 | $40 | IN | None | Review |
| Island Federal Credit Union | $100 | $100 | NY | 04/10/2023 | Review |
| iTHINK Financial | $50 | $50 | FL, GA | None | Review |
| Jefferson Bank | $50 | $300 | MO | 12/31/2022 | Review |
| Jovia Financial Credit Union | $50 | $0 | NY | None Listed | Review |
| Justice Federal Credit Union | $25 | $25 | Nationwide | none | Review |
| KeyBank | $100 | $100 | AK, AL, CO, CT, FL, ID, IN, ME, MA, MI, NY, OH, OR, PA, UT, VT, WA | 12/31/2023 | Review |
| KeyPoint Credit Union | $100 | $100 | CA | None | Review |
| Lafayette Federal Credit Union | $25 | $25 | DC, MD, VA | None | Review |
| Langley FCU | $30 | $30 | VA | None | Review |
| Legend Bank | $25 | $25 | TX | None | Review |
| LendingClub Banking | $50 | $50 | MA | None | Review |
| LendingClub Banking | $50 | $50 | MA | None | Review |
| Liberty Bank | $50 | $0 | IL | None | Review |
| Liberty Savings Bank | $50 | $50 | OH, FL | None | Review |
| Linn Area Credit Union | $50 | $50 | IA | 12/31/2023 | Review |
| Lion's Share Federal Credit Union | $25 | $25 | NC | None | Review |
| LM Federal Credit Union | $20 | $20 | MD | 03/31/2023 | Review |
| Local First Bank | $50 | $50 | NC, SC, VA | None | Review |
| Los Angeles Police FCU | $50 | $100 | CA | None | Review |
| Macatawa Bank | $50 | $100 | MI | 12/31/2023 | Review |
| Malvern Bank | $50 | $50 | IA | None | Review |
| Marquette Bank | $50 | $50 | IL | None | Review |
| Members Advantage Credit Union | $50 | $50 | IN | None | Review |
| Members Source Credit Union | $25 | $25 | IN | None | Review |
| Minnesota Bank & Trust | $50 | $0 | MN | None | Review |
| Mission City Federal Credit Union | $25 | $25 | CA | None | Review |
| Michigan Schools and Government Credit Union | $5 | $5 | MI | None | Review |
| Miami Federal Credit Union | $25 | $25 | FL | None | Review |
| MIDFLORIDA Credit Union | $50 | $200 | FL | None | Review |
| MIDFLORIDA Credit Union | $50 | $300 | FL | None | Review |
| Midland Texas Credit Union | $100 | ? | TX | None | Review |
| Monifi | $0 | $50 | Nationwide | None | Review |
| Nassau Financial Federal Credit Union | $25 | $25 | NY | None | Review |
| National JACL Credit Union | $50 | $0 | UT | None | Review |
| NavyArmy Community | $15 | $15 | TX | None | Review |
| NC Community Credit Union | $25 | $25 | NC | None | Review |
| Nebraska Energy Federal Credit Union | $50 | $50 | NE | None | Review |
| Neighborhood Credit Union | $100 | $100 | TX | 03/31/2023 | Review |
| Neighbors Credit Union | $100 | $100 | MO | None | Review |
| Northern Colorado Credit Union | $25 | $25 | CO | None | Review |
| North American Savings Bank | $50 | $50 | Nationwide | None | Review |
| North Coast Credit Union | $25 | $25 | WA | None | Review |
| North Shore Bank | $50 | $100 | IL, WI | 12/31/2022 | Review |
| North Star Credit Union | $100 | $100 | MN | None | Review |
| Notre Dame FCU | $50 | $50 | IN | None | Review |
| Nuvision Federal Credit Union | $25 | $50 | CA | None | Review |
| NWSB Bank | $25-$100 | $0 | MD | None | Review |
| Oakland University Credit Union | $25 | $25 | MI | None | Review |
| Orange County Credit Union | $50 | $50 | CA | None | Review |
| Ohio Educational Credit Union | $25 | $25/75 | OH | None | Review |
| One Finance | $50 | $50 | Nationwide | None | Review |
| OnPoint Community Credit Union | $20 | $50 | CA | None | Review |
| Ontario-Montclair School Employees Federal Credit Union | $50 | $50 | OR | None | Review |
| Patelco Credit Union | $50 | $50 | CA | 09/30/2022 | Review |
| Pennsylvania State Employees Credit Union | $50 | $250 | Nationwide | 12/31/2022 | Review |
| PeoplesBank | $25 | $25 | MA, CT | None | Review |
| Peoples Bank | $50 | $50 | NC | None | Review |
| People's United Bank | $50/$150 | $50/$150 | MO | None | Review |
| Perfect Circle Credit Union | $25 | $25 | IN | None | Review |
| PFCU | $100 | $100 | IN | None | Review |
| Philadelphia Federal Credit Union | $25 | $25 | PA | None | Review |
| Picatinny Federal Credit Union | $75 | $75 | NJ | None | Review |
| Picatinny Federal Credit Union | $25 | $25 | NJ | None | Review |
| Pikes Peak Credit Union | $100 | $100 | CO | None | Review |
| Pioneer Valley Credit Union | $25 | $25 | CT, MA, NH, NY, RI, VT | None | Review |
| PNC Bank | $100 | $0 | Select territories | None | Review |
| Point Breeze Credit Union | $100 | $100 | MD | None | Review |
| Polish-American Federal Credit Union | $100 | $100 | MI | None | Review |
| Polish-American Federal Credit Union | $25 | $0 | MI | None | Review |
| Power Financial Credit Union | $50 | $50 | FL | 12/31/2023 | Review |
| Prairie Mountain Bank | $100 | $100 | MT | None | Review |
| Preferred Credit Union | $50 | $50 | MI | None | Review |
| Prestige Community Credit Union | $100 | $100 | TX | None | Review |
| Premier America Credit Union | $50 | $50 | CA, TX | 12/31/2022 | Review |
| Premier Members Credit Union | $50 | $50 | Nationwide | None | Review |
| ProFed Credit Union | $75 | $75 | IN | None | Review |
| Providence Bank & Trust | $50 | $50 | IL, IN | None | Review |
| Provident Credit Union | $100 | $100 | CA | None | Review |
| Printing Industries Credit Union | $100 | $0 | CA | None | Review |
| Public Employees Credit Union | $50 | $50 | TX | None | Review |
| Public Service Credit Union | $100 | $100 | IN | 12/31/2022 | Review |
| Purdue Federal Credit Union | $50 | $50 | IN | None | Review |
| Public Service Credit Union | $50 | $50 | Nationwide (Online) | None | Review |
| Reading Cooperative Bank | $50 | $0 | MA | 12/31/2022 | Review |
| Redstone Federal Credit Union | $50 | $50 | AL, TN | 12/24/2022 | Review |
| Regions Bank | $150 | $0 | AL, AR, FL, GA, IL, IN, IA, KY, LA, MS, MO, NC, SC, TN, TX | None | Review |
| Resource One Credit Union | $25 | $0 | TX | None | Review |
| Republic Bank | $75 | $75 | FL, IN, KY, OH, TN | 12/31/2023 | Review |
| Rivermark Community Credit Union | $100 | $100 | OR | None | Review |
| Rivertrust Federal Credit Union | $25 | $25 | MS | None | Review |
| S&T Bank | $50 | $50 | OH, PA | None | Review |
| Sacramento Credit Union | $50 | $50 | CA | None | Review |
| Sandy Spring Bank | $100 | $100 | DC, MD, VA, DE, PA, WV | None | Review |
| Salal Credit Union | $25 | $25 | WA | None | Review |
| Savers Bank | $25 | $0 | MA | None | Review |
| Sea Air Federal Credit Union | $25/$50 | $25/$50 | CA | 12/31/2022 | Review |
| Seattle Credit Union | $25 | $25 | WA | None | Review |
| SECU | $50 | $50 | Nationwide | 12/31/2022 | Review |
| Securityplus Federal Credit Union | $50 | $50 | MD | None | Review |
| Service Credit Union | $100 | $100 | MA, NH | 03/31/2023 | Review |
| ServiceOne Credit Union | $100 | $100 | KY | 02/15/2023 | Review |
| Signature Bank of Georgia | $200 | $0 | GA | None | Review |
| Sharepoint | $50 | $50 | MN | None | Review |
| SkyOne Federal Credit Union | $25 | $25 | Nationwide | None | Review |
| Softite Community Federal Credit Union | $50 | $50 | OH | None | Review |
| Solidarity Community Federal Credit Union | $50 | $50 | IN | None | Review |
| Solvay Bank | $100 | $100 | NY | None | Review |
| SouthEast Bank | $150 | $150 | TN | None | Review |
| South State Bank | $25 | $0 | GA, NC, SC | None | Review |
| Southwest 66 Credit Union | $50 | $50 | TX | None | Review |
| Southwest Federal Credit Union | $50 | $25 | NM | None | Review |
| Space Age Federal Credit Union | $50 | $50 | CO | None | Review |
| Space Age Federal Credit Union | $100 | $100 | CO | None | Review |
| Spiral Financial Banking | $50 | $0 | Nationwide | 09/30/2022 | Review |
| Spokane Teachers Credit Union | $50 | $50 | WA, ID | None | Review |
| St. Paul Federal Credit Union | $125 | $125 | MN | None | Review |
| St. Jeans Credit Union | $10 | $10 | MA | None | Review |
| St. Thomas Credit Union | $25 | $0 | TN | None | Review |
| Stanford Federal Credit Union | $100 | $100 | CA | None | Review |
| Star Choice Credit Union | $25 | $25 | MN | None | Review |
| Star One Credit Union | $60 | $120 | CA | None | Review |
| Star Financial Bank | $50 | $50 | IN | None | Review |
| Starion Bank | $50 | $50 | CA | None | Review |
| State Employees Credit Union | $50 | $50 | MD | None | Review |
| Stoneham Bank | $25 | $25 | MA | None | Review |
| Sunflower Bank | $50 | $0 | Nationwide | None | Review |
| Susquehanna Community Bank | $25 | $25 | PA | None | Review |
| Teachers Federal Credit Union | $50 | $50 | Nationwide | None | Review |
| Telco Community Credit Union | $50 | $50 | NC | None | Review |
| Texas Trust Credit Union | $100 | $100 | TX | None | Review |
| Texans Credit Union | $25 | $0 | TX | None | Review |
| The Bank of Princeton | $50 | $125 | NJ, PA | None | Review |
| TransWest Credit Union | $25 | $0 | UT | None | Review |
| Traverse Catholic Federal Credit Union | $25 | $25 | MI | None | Review |
| TrueCore Federal Credit Union | $100 | $100 | OH | None | Review |
| TruNorthern Federal Credit Union | $100 | $100 | NY | None | Review |
| TruStone Financial Federal Credit Union | $50 | $0 | MN, WI | None | Review |
| UMB Bank | $200 | $150 | AZ, CO, IL, KS, MO, NE, OK, TX | None | Review |
| Unify Financial Credit Union | $125 | $125 | Nationwide | 12/30/2022 | Review |
| Unify Financial Credit Union | $25 | $25 | Nationwide | None | Review |
| United Equity Credit Union | $25 | $0 | IL | None | Review |
| United Federal Credit Union | $50 | $50 | AR, IN, MI, NC, NV, OH | None | Review |
| United Texas Credit Union | $50 | $50 | TX | None | Review |
| Unitus Community Credit Union | $50 | $50 | OR, WA | None | Review |
| University of Kentucky Federal Credit Union | $200 | $200 | KY | 06/30/2023 | Review |
| University of Nebraska Credit Union | $25 | $25 | NE | None | Review |
| USE Credit Union | $100 | $100 | CA | None | Review |
| U.S. Postal Service Federal Credit Union | $25 | $0 | CA, DC, MD, NC, PA | None | Review |
| Valley Oak Credit Union | $25 | $25 | CA | None | Review |
| Valley Strong Credit Union | $250 | $250 | CA | None | Review |
| VantageWest Credit Union | $20 | $20 | AZ | None | Review |
| Velocity Community Credit Union | $50 | $50 | FL | None | Review |
| Verity Credit Union | $100 | $100 | WA | None | Review |
| VISIONBank | $50 | $50 | ND | None | Review |
| Verity Credit Union | $50 | $50 | WA | None | Review |
| Waukesha State Bank | $50 | $50 | WI | 12/31/2022 | Review |
| Weokie Credit Union | $25 | $25 | OK | None | Review |
| Wescom Credit Union | $200 | $200 | CA | 12/31/2022 | Review |
| Widget Financial | $25 | $100 | PA | None | Review |
| William Penn Bank | $50 | $50 | NJ, PA | None | Review |
| Winchester Savings Bank | $50 | $50 | MA | None | Review |
| Windsor Locks Federal Credit Union | $50 | $50 | CT | None | Review |
| Y-12 Federal Credit Union | $50 | $50 | TN | 12/31/2022 | Review |
| Wings Financial Credit Union | $50 | $50 | Nationwide | None | Review |
Bank Offers You May Like


See our best bank bonuses updated daily to earn up to $1,000 in free money. Find popular checking offers such as Chase Bank, U.S. Bank, TD Bank, Huntington Bank, Axos Bank, Discover Bank, and BMO Harris Bank. See our best rates for Savings and CD.

FEATURED BANK PROMOTIONS


PROMOTIONAL LINK
OFFER
REVIEW
Chase Business Complete BankingSM
$300 Cash

Review

Chase Total Checking®
$200 Cash

Review

BMO Harris Premier™ Account
$350 Cash

Review

BMO Harris Smart Advantage™ Account
$200 Cash

Review

BMO Harris Smart Money™ Account
$200 Cash

Review

U.S. Bank SmartlyTM Checking
Up to $600 Cash

Review

U.S. Bank Business Checking
$500 Cash

Review

Citi Priority Account
Up to $2,000 Cash Bonus
with required activities.

Review

Citigold® Checking Account
Up to $2,000 Cash Bonus
with required activities.

Review

Discover Online Savings Account
Up to $200 Cash

Review

Chase Private Client
$3,000 Cash

Review

J.P. Morgan Self-Directed Investing
Up to $700 Cash

Review

Chase College CheckingSM
$100 Cash

Review

Chase Secure BankingSM
$100 Cash

Review

SoFi Checking and Savings Account
$275 Cash

Review

Fifth Third Bank CheckingSM
$275 Cash

Review

Huntington Bank Unlimited Plus Business Checking
$1,000 Cash

Review

Huntington Bank Unlimited Business Checking
$400 Cash

Review

Huntington Bank Business Checking 100
$100 Cash

Review

Live Oak Bank Business Checking
$300 Cash

Review

TD Bank Beyond Checking
$300 Cash

Review

TD Bank Convenience CheckingSM
$200 Cash

Review

First National Bank Checking
$400 Cash

Review

PSECU Checking
$300 Cash

Review

Axos Bank Rewards Checking
$100 Cash

Review

Axos Bank Basic Business Checking
$200 Cash

Review

Axos Bank Business Interest Checking
$200 Cash

Review

Axos Business Savings
$200 Cash

Review

Axos Self Directed Trading
$250 Cash

Review

TradeStation
$150 Cash

Review

Western Alliance Bank 12-Month CD
5.01% APY

Review

Sallie Mae Bank 27-Month CD
4.85% APY

Review

Western Alliance Bank High Yield Savings
4.50% APY

Review

Sallie Mae Bank 14-Month No Penalty CD
4.40% APY

Review

CIT Bank Savings Connect
4.20% APY

Review